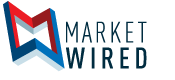 Williams Scotsman Mexico Named Top Place to Work by Expansion Magazine
Designation is Based on Employee Feedback and Independent Evaluation
/EINPresswire.com/ -- BALTIMORE, MD--(Marketwired - Jul 10, 2017) - Williams Scotsman, an Algeco Scotsman company and a leading provider of modular space and storage solutions in North America, proudly recognizes Expansión magazine's designation of Williams Scotsman Mexico as one of the "Places Where Everyone Wants to Work".
The annual designation, determined by human resources consultant TOP Companies in partnership with Expansión, celebrates the most desirable Latin American employers based on their work climate and commitment to human resources.
Williams Scotsman Mexico earned the honor based on employee responses to a questionnaire about workplace culture, and an independent evaluation of the policies, practices and procedures of the company.
"We are extremely proud of Team Mexico for the recognition they've earned," commented John Kowalczyk, director of human resources at Williams Scotsman. "Across our entire North American business, we understand that to have happy customers and happy shareholders, we first need a happy team, and we work hard to achieve that each and every day."
Williams Scotsman has 10 offices and 93 full-time employees in Mexico.
About Williams Scotsman
Williams Scotsman, an Algeco Scotsman company, offers space solutions for the construction, education, energy, industrial, commercial/retail, healthcare and government markets, with operations in the United States, Mexico and Canada. Williams Scotsman serves customers' modular space and storage needs through a network of nearly 100 locations throughout North America. For more information, visit www.willscot.com.