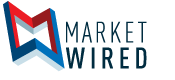 12 Retech Outlines Corporate Mission to Integrate Online Shopping and Social Networking with Traditional Retail Shopping Partners
/EINPresswire.com/ -- HONG KONG, CHINA--(Marketwired - Jul 8, 2017) - 12 Retech Corporation ("12 Retech" or the "Company") (OTC PINK: DVGGD), an innovative retail technology company, is pleased to provide this discussion regarding its proprietary integrated retail platform technologies, operations, and global business opportunities.
Over the past 36 months, 12 Retech has successfully designed, developed, and launched its new "12" retail platform which fully-integrates all aspects of the traditional retail experience with online shopping, entertainment and social networking.
The "12" shopping experience offers both retailers and customers an exciting, time-saving and efficient way to enjoy and to become fully immersed within the retail environment. The "12" integrated retail platform incorporates several proprietary technologies including custom hardware ("iMirror"/ADScreen, "iKiosk"), ecommerce software, and apps for smartphones and tablets (both iOS and Android) to create a truly unique shopping and entertainment experience for consumers.
Angelo Ponzetta, CEO of 12 Retech, commented, "We believe that '12' will set a new powerful disruptive trend in retailing; changing the way both shopping and advertising are done. With our complete integration of four fundamental retail and entertainment components -- traditional shopping; online and mobile shopping; social networking; and advertising, '12' will bring consumers and businesses together like never before, in real-time wherever and whenever they choose to shop. We look forward to expanding our installation base into new territories with new retail partners around the world."
The Company is actively working with several established retailers in Asia, Europe, and North America to launch potential new pilot installations of the "12" retail shopping platform. The Company anticipates completing one or more new retail partnerships within the next 4-8 weeks.
About 12 Retech Corporation
Through its wholly-owned subsidiary, 12 Hong Kong Limited, 12 Retech is the developer of the patented "12" next-gen retail shopping technology which seamlessly combines cutting edge digital tech and social networking with a real-life, for fun and unique shopping experience.
Established in 2010, 12 fully integrates in-store, online, and mobile shopping experiences with its patented smart 12Mirrors, 12Mobile app, and 12Kiosks, while an interactive advertising screen provides special offers from shops, restaurants, and service providers. 12 simultaneously meets the needs of shop owners and customers, making in-store shopping fun and entertaining. 12 Retech currently has operations in Hong Kong.
Safe Harbor Declaration
Any statements contained in this press release that do not describe historical facts may constitute forward-looking statements as that term is defined in the Private Securities Litigation Reform Act of 1995. Any forward-looking statements contained herein are based on current expectations, but are subject to many risks and uncertainties. The factors that could cause actual future results to differ materially from current expectations include, but are not limited to, risks and uncertainties relating to the Company's ability to develop, market and sell products based on its technology; the expected benefits and efficacy of the Company's products and technology; the availability of substantial additional funding for the Company to continue its operations and to conduct research and development, and future product commercialization; and the Company's business, research, product development, regulatory approval, marketing and distribution plans and strategies.

EIN Presswire does not exercise editorial control over third-party content provided, uploaded, published, or distributed by users of EIN Presswire. We are a distributor, not a publisher, of 3rd party content. Such content may contain the views, opinions, statements, offers, and other material of the respective users, suppliers, participants, or authors.