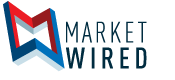 EVADA Aircraft to Remain As Primary Asset of PM&E, Inc.
/EINPresswire.com/ -- CHEYENNE, WY--(Marketwired - Jul 6, 2017) - PM&E, Inc. (OTC: PMEA) announced today that EVADA Aircraft will remain as the primary asset of the company due to several factors, the most important being "timing."
CEO Joseph Bourne stated, "While we appreciate the opportunity presented by Seilon, Inc., several things have happened at once that have pushed us towards keeping EVADA Aircraft operating as the primary asset under the ticker symbol PMEA. First, we still have a number of entities and individuals who have committed to purchasing EVADA Aircraft upon completion of prototype. Most of those people are still committed to the purchase. Second, we are negotiating with two aircraft manufacturers, one in the US and the other one in China and upon reaching an agreement with one of them, we will be able to move forward quickly, complete the prototype and move into production and the manufacturing of the planes, whereas the Chinese aircraft manufacturer is contemplating a joint venture based on profit sharing"
Mr. Bourne went on to say, "In addition to these two primary considerations, we still have a commitment for significant financing, but only if we were ready to move forward with the project immediately. And finally, our share structure, while not ideal, is stable enough for us to move forward with a continued focus on creating shareholder value. All that I can do is personally apologize for the confusion this has caused the past couple months, but at the same time, with this new potential commitment of forth coming support from one of the two aircraft manufacturers, I can also tell you that we are much closer to assembly and production as we've ever been and our focus will immediately move to production of the EVADA Aircraft as soon as possible to start making important revenues and profits."
Mr. Bourne finished up with, "In order to help with cash flow, once production begins, we are going to get purchase orders executed on all commitments with a portion of the purchase price paid up front as down-payments. That will continue to be an ongoing practice for future orders. More news on this decision will be forthcoming."
Web site (PM&E Inc.): http://www.pme-holding.com
Facebook: https://www.facebook.com/PME-Inc-432293210274534/
Twitter: https://twitter.com/PMEA_Inc
Safe Harbor
Except for the historical information contained herein, this press release contains forward-looking statements that involve risks and uncertainties. Actual results may differ materially from the results predicted and reported results should not be considered an indication of future performance. In addition to the factors discussed in the filings with the Securities and Exchange Commission, among the other factors that could cause actual results to differ materially are the following: adverse changes in the business conditions and the general economy; competitive factors, such as rival companies' pricing and marketing efforts; availability of third-party material products at reasonable prices; the financial condition of the customer; risks of obsolescence due to shifts in market demand; and litigation involving product liabilities and consumer issues. PM&E Inc. cautions readers not to place undue reliance upon any such forward looking statements, which speak only as of the date made. PM&E Inc. expressly disclaims any obligations or undertaking to release publicly any updates or revisions to any such statements to reflect any change in the company's expectations or any change in events, conditions or circumstances on which any such statement is based.