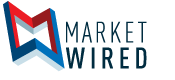 HempTech (HTCO) Announces Corporate Name Change to "NUVUS" to Reflect Broader Industry Commitment -- Company to Explore Expanding into Canada Selling Technology to Biggest players in the Cannabis Industry
/EINPresswire.com/ -- SAINT PETERSBURG, FL--(Marketwired - Jul 6, 2017) - HempTech Corp. (OTC PINK: HTCO), a provider of advanced Controlled Environment Agriculture (CEA) with sophisticated automation and analytical tools for the agricultural industry including legal medical cannabis, announces today that it is changing its corporate name to Nuvus Corp. The name change reflects the company's broader industry commitment and its expertise in driving the innovations needed to shape the future of the agricultural (and Cannabis) industry through unique technological innovations with IoT at the center of its all. We are planning to reshape the agricultural industry by innovative communication technologies, precise analytics, crop management, business intelligence software and energy conservation.
"The new name -- Nuvus Corp -- allows us to emphasize our wide-ranging business objective around agricultural industry as a whole and changing the way medical marijuana is grown by growers/cultivators for patients, with the goal of increasing purity, efficiency, lowering costs and improving quality," said Sam Talari, CEO of HempTech Corp. "As a company with its roots in automation technologies and energy management systems, we are committed to delivering breakthrough products and services that will help connect all the points in the care continuum for the agricultural industry and medical marijuana patients globally."
The Company has also been in communication with Canadian representatives to explore expanding its operations into Canada. With the global cannabis market to be worth $200 billion, with medical marijuana accounting for up to 50 percent of that, currently, there are four giant companies that effectively control the medical marijuana sector in Canada which have clearly established a first-mover advantage. There are currently 29 countries that recognize some form of medical cannabis, but only two of those countries -- Canada and The Netherlands -- export weed for medical use. In fact, the medical marijuana export market is dominated by just four Canadian weed producers.
Canadian marijuana companies are ahead of the curve in terms of making their mark overseas, as they scramble to collaborate with foreign medical marijuana producers and pharmaceutical companies keen on discovering and potentially patenting marijuana-based cures. For example, Germany recently approved medical marijuana legislation, but there's almost still no infrastructure to actually grow cannabis there. Until the proper framework allows local producers to cultivate the crop within their own country, German patients are dependent on exported medication.
With the rapid growth of the medical and the coming recreational cannabis in Canada, HempTech will find fertile ground for its technology with the biggest cannabis growers in Canada, crossing the borders all the way to Europe through Canada.
Also in conjunction with the name change, the company is expanding into acquiring medical grow/extraction/dispensary licensing from the States of FL, Oregon, Nevada, Massachusetts, NY and California. The expansion will include building out large grow facilities using indoor, greenhouse and container model for lease to the approved license holders. We will be announcing large implementation of our "Lease Model" in the coming weeks.
The Company will initiate the name change after filing its annual report due on July 31, 2017. Post name change, HempTech will continue as a business unit of the Company catering mostly to the Hemp industry and its technology needs.
HempTech is committed to bringing cutting edge technology to cannabis growers everywhere. Through the perfect blend of technology and human experience, HempTech brings you the best in automation technologies, smart cultivation tools and business software solutions.
For more information on products offered by HempTech, please contact; info@hemptechcorp.com.
About HempTech Corp
HempTech Corp (OTC PINK: HTCO), a Nevada corporation, is a provider of advanced Controlled Environment Agriculture (CEA) with sophisticated automation and analytical tools for the cultivators of legal industrial hemp and cannabis. We design and engineer specialized products using advanced sensors, process control techniques, big data aggregation, analytics and security solutions so cannabis growers can easily and effectively control every aspect of their operation. Through HempTech technologies, virtually every component of the plants' vegetative growth matrix and flower harvest is automated, documented and available in visible format both in real time and historically. This simplifies operations and ensures that the baselines set by the master grower are adhered to by the cultivation staff.
The Intelligent Automation Technology engineered for agricultural operations featuring CognetiX Cultivation Automation & Analytic Software drives improvement in productivity, efficiency, quality and sustainability. This industrial grade advanced Controlled Environment Agriculture (CEA) with analytical technology software, is being made available to small and large size cultivators that are not yet available in the Cannabis market. HempTech's goal is to provide cost effective and efficient cultivation of indoor cannabis through intelligent technologies and process control platforms.
HempTech's mission is to establish a reputation in the cannabis industry as a one-stop-shop that provides all the infrastructure elements required by growers in a manner that is fully integrated, state-of-the-art, and secure. Products include the SPIDer™ (Secure Perimeter Intrusion Detection), SmartSense™, SmartEnergy, and analytics dashboard CognetiX™ through which HempTech Corp. provides growers unparalleled data analysis capabilities to Know Your Grow! HempTech -- America's Future Taking Root Today.
To request further information about HempTech, please email us at info@hemptechcorp.com, log onto our website at http://www.hemptechcorp.com or visit us at our Facebook page https://www.facebook.com/hemptechcorp or on Twitter @hemptechcorp.
Forward-Looking Statements
This press release may contain forward-looking statements covered within the meaning of the Private Securities Litigation Reform Act of 1995. These forward-looking statements relate to, among other things, plans and timing for the introduction or enhancement of our services and products, statements about future market conditions, supply and demand conditions, and other expectations, intentions and plans contained in this press release that are not historical fact and involve risks and uncertainties. Our expectations regarding future revenues depend upon our ability to develop and supply products and services that we may not produce today and that meet defined specifications. When used in this press release, the words "plan," "expect," "believe," and similar expressions generally identify forward-looking statements. These statements reflect our current expectations. They are subject to a number of risks and uncertainties, including, but not limited to, changes in technology and changes in pervasive markets. This release includes forward-looking statements within the meaning of Section 27A of the Securities Act of 1933 and Section 27E of the Securities Act of 1934. Statements contained in this release that are not historical facts may be deemed to be forward-looking statements. Investors are cautioned that forward-looking statements are inherently uncertain. Actual performance and results may differ materially from that projected or suggested herein due to certain risks and uncertainties including, without limitation, ability to obtain financing and regulatory and shareholder approval for anticipated actions.