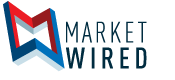 Baby Gourmet Launches Premium Organic Nutritional Beverage
Shakers, made with 80% organic whole milk, fortified with 24+ vitamins and minerals and a touch of pumpkin, supports​ toddler​ growth and development, at mealtime, snacktime or anytime
Baby Gourmet organic chocolate Shakers
Click here for high-resolution version
/EINPresswire.com/ -- CALGARY, AB--(Marketwired - July 05, 2017) - ​Baby Gourmet​ today announces the launch of Shakers, a premium organic nutritional beverage developed to support the dietary needs of children ages one to 10 years old. Shakers, available in chocolate and vanilla, provides parents with an 80% organic whole milk based nutritional beverage, with 24+ vitamins and minerals and a touch of pumpkin ​with a taste ​that will delight even the pickiest of eaters.
Typically as babies develop into toddlers, the number ​of those ​that are considered picky eaters grows significantly, from under 20% between the ages of four - 24 months to around 50% between the ages of two - five years old. Baby Gourmet is disrupting the nutritional beverage category offering parents an organic choice containing the highest percentage of whole milk and fewer ingredients than competitors as well as peace of mind that the nutritional needs for their growing, active children are met daily and deliciously.
"We wanted to offer our customers a healthy alternative to the current nutritional beverages on the market, something I would drink myself and feel good about feeding to my child," said Jen Carlson, founder of Baby Gourmet.
"As the nutritional beverage segment grows, we decided it was important for Baby Gourmet to offer Shakers as an organic, great tasting choice as Canadian parents strive to provide their children the proper everyday nutrition," said Michael Watt, CEO of Baby Gourmet. "We are proud to continue our commitment to deliver premium organic ingredients, offered in unique combinations that taste great; it's what we do best."
Shakers Benefits:
● 80% Organic Whole Milk
● 24+ vitamins and minerals
● non-GMO ingredients
● Seven grams of protein
● Gluten Free
● Contains pumpkin
● BPA free packaging
● No artificial colours or flavours
"As a Mom and Pediatric Dietitian, I love that the primary ingredient in Shakers is whole organic milk -- a nutritional powerhouse on its own -- and also contains real pumpkin and extra vitamins and minerals that help my kids meet their nutrient quotas for the day," said Sarah Remmer, RD, Canada's Child and Family Nutrition Expert​. "My kids enjoy drinking Shakers after soccer practice or as a fun snack while on the go."
The Shakers line-up is officially launching nationwide at key retailers including Loblaws, Walmart, Real Canadian Superstore, Save-On Foods, Metro, Sobey's, Shoppers Drug Mart, and Jean Coutu.
Baby Gourmet is the leading brand of organic baby food with a 30% share of the baby food category in Canada. For more information visit us at ​www.BabyGourmet.com​ or follow us on Twitter @BabyGourmet.
About Baby Gourmet
Headquartered in Calgary, Alberta, Baby Gourmet® is the first-to-market and leading pouched, privately held organic baby food company in Canada. Their range of products are available nationwide at all major food retailers and include: Baby Gourmet Plus, Cereals, Mushies, and Shakers. Baby Gourmet has also launched into the snacking category in the U.S. and Canada under the ​Go Gourmet ​Brand with Slammers and Squoosh. For more information please visit ​www.babygourmet.com​.
Image Available: http://www.marketwire.com/library/MwGo/2017/7/3/11G142189/Images/Baby_Shakers_4pk_Render_Chocolate-f340b92d6ec6a42dadae882b0a374a05.jpg