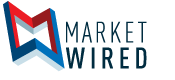 Dealnet Announces Grant of DSUs to Independent Directors
/EINPresswire.com/ -- TORONTO, ONTARIO--(Marketwired - Jun 30, 2017) - Dealnet Capital Corp. ("Dealnet" or the "Company") (TSX VENTURE:DLS) announced today that it has granted 507,935 Deferred Share Units ("DSUs") to Independent Directors of the Company following the election of the directors at the Company's Annual General and Special Meeting held on June 28, 2017. The grant represents the equity portion of the Independent Directors' annual retainer as described more fully in the Company's management information circular dated May 13, 2017. The DSUs vest in 12 equal monthly instalments from the date of grant.
About Dealnet Capital Corp.
Dealnet is a specialty finance company backed by its proprietary, scalable engagement platform to service the $20 billion home improvement finance market through both dealer-based and technology enabled originations of secured finance assets (leases and loans). The Company earns net finance income over the term of these assets, which have a term to maturity of up to ten years and from fee income derived from the transaction support services that it provides to its dealer network. The Company also uses its engagement platform to provide customer support services on a contract basis to third party institutions which provides significant scale to the engagement business. Together, these three revenue sources provide the Company with a combination of both annuity-like income that is earned over time from its growing portfolio of finance assets, and transaction-based income that generates fees for contracted services.
Neither the TSX Venture Exchange nor its Regulation Services Provider (as that term is defined in policies of the TSX Venture Exchange) accepts responsibility for the adequacy or accuracy of this release.

EIN Presswire does not exercise editorial control over third-party content provided, uploaded, published, or distributed by users of EIN Presswire. We are a distributor, not a publisher, of 3rd party content. Such content may contain the views, opinions, statements, offers, and other material of the respective users, suppliers, participants, or authors.