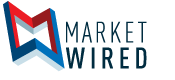 SG Blocks Announces Rooftop Venue Project with Leading National Supermarket Chain
/EINPresswire.com/ -- BROOKLYN, NY--(Marketwired - Jun 29, 2017) - SG Blocks, Inc. (NASDAQ: SGBX) ("SG Blocks" or the "Company"), a premier designer, innovator and fabricator of container-based structures, today announced that it is working with one of the country's largest national supermarket chains to deliver a rooftop venue for one of its locations. The project is expected to be completed and delivered in the third quarter of 2017.
"Organizations across the country are increasingly choosing our container-based method of construction as the foremost solution to their building and development needs," stated Paul Galvin, Chairman and CEO of SG Blocks. "We are pleased to offer a sustainable, reliable and cost-efficient product."
About SG Blocks, Inc.
SG Blocks, Inc. is a premier innovator in advancing and promoting the use of code-engineered cargo shipping containers for safe and sustainable construction. The firm offers a product that exceeds many standard building code requirements, and also supports developers, architects, builders and owners in achieving greener construction, faster execution, and stronger buildings of higher value. For more information, visit www.sgblocks.com.
Forward-Looking Statements
Certain statements in this press release constitute "forward-looking statements" within the meaning of the federal securities laws. Words such as "may," "might," "will," "should," "believe," "expect," "anticipate," "estimate," "continue," "predict," "forecast," "project," "plan," "intend" or similar expressions, or statements regarding intent, belief, or current expectations, are forward-looking statements. While the Company believes these forward-looking statements are reasonable, undue reliance should not be placed on any such forward-looking statements, which are based on information available to us on the date of this release. These forward looking statements are based upon current estimates and assumptions and are subject to various risks and uncertainties, including without limitation those set forth in the Company's filings with the Securities and Exchange Commission (the "SEC") Thus, actual results could be materially different. The Company expressly disclaims any obligation to update or alter statements whether as a result of new information, future events or otherwise, except as required by law.
CONTACT INFORMATION

Media
Rubenstein Public Relations
Kati Bergou
212-805-3014
Email Contact

Investors
Jason Assad
678-570-6791
Email Contact