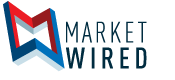 FlynnO'Hara Uniforms Selects CGS BlueCherry(R) ERP and EDI to Improve Supply Chain Efficiency
/EINPresswire.com/ -- NEW YORK, NY--(Marketwired - Jun 29, 2017) - CGS, a global provider of business applications, enterprise learning and outsourcing services, today announced that FlynnO'Hara Uniforms, one of the nation's largest school uniform companies, selected BlueCherry® Enterprise Resource Planning (ERP) and Electronic Data Interchange (EDI), essential modules within the BlueCherry Enterprise Suite of solutions, providing end-to-end capabilities for apparel and consumer lifestyle brands.
FlynnO'Hara Uniforms sought to update its legacy back-end solution and also improve access to its product data, related trends and inventory levels to improve its supply chain and distribution efficiency. With extensive expertise and resources in the apparel market, the CGS BlueCherry ERP and EDI solutions will support FlynnO'Hara's growth and improve overall access to real-time supply chain data.
"We chose CGS's BlueCherry ERP and EDI because it was the best fit for our business," said Sean Flynn, CEO of FlynnO'Hara Uniforms. "BlueCherry's ability to handle the customized products that are key to our business and their ability to maintain and track our plain and customized products at all levels, set BlueCherry apart for us. BlueCherry's built-in features specifically designed for the apparel industry made it an easy choice to support our current needs and future growth."
"With over 30 years of experience in the apparel market, CGS understands the value of having the right solutions in place to efficiently and effectively run business operations," said Paul Magel, president, Business Applications and Technology Outsourcing division, CGS. "We are thrilled to welcome FlynnO'Hara to our thriving BlueCherry community of fashion, apparel and footwear customers and look forward to building a long-lasting relationship with the team."
CGS's BlueCherry® Enterprise Suite provides clients with a powerful, comprehensive set of tools to drive their fundamental business processes. It focuses on the needs of high-growth organizations operating in the consumer lifestyle products, retail and apparel industries. The BlueCherry Enterprise Suite's built-in capacity addresses the needs of all core management, planning, product development, manufacturing, logistics, finance, and sales functions.
About FlynnO'Hara Uniforms
FlynnO'Hara is of the largest school uniform suppliers and retailers in the United States. Since its founding 45 years ago, the Company has grown its School customers to approximately 1,800 schools throughout the country, and has 31 stores located in New York, Pennsylvania, New Jersey, Maryland, Virginia, North Carolina, and Florida. In addition to school uniforms, the company sells Phys-Ed uniforms and apparel for students in nursing and allied health care programs. FlynnO'Hara clothing is worn by over 500,000 students across the country. To learn more about the Company and its family-oriented culture please review their web site at www.flynnohara.com.
About CGS
For nearly 35 years, CGS has enabled global enterprises, regional companies and government agencies to drive breakthrough performance through business applications, enterprise learning and outsourcing services. CGS is wholly focused on creating comprehensive solutions that meet clients' complex, multi-dimensional needs and support clients' most fundamental business activities. Headquartered in New York City, CGS has offices across North America, South America, Europe, the Middle East and Asia. For more information, please visit www.cgsinc.com and follow us on Twitter at @CGSinc and @BlueCherryCGS and on Facebook.

EIN Presswire does not exercise editorial control over third-party content provided, uploaded, published, or distributed by users of EIN Presswire. We are a distributor, not a publisher, of 3rd party content. Such content may contain the views, opinions, statements, offers, and other material of the respective users, suppliers, participants, or authors.