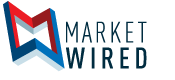 Vpon Releases the Latest Hong Kong Mobile Advertising Data Report
SOV and Data Utilization Are the Crucial Factors to Achieve Better Performance
/EINPresswire.com/ -- HONG KONG, CHINA--(Marketwired - Jun 29, 2017) - Vpon Big Data Group releases the Hong Kong Mobile Advertising Statistics and Trends report, revealing the latest landscape of Hong Kong mobile advertising. The report indicates that an upward trend in average daily number of app ads could be one of the reasons which resulted in a decreasing CTR (click-through-rate) of mobile ads. Arthur Chan, APAC General Manager at Vpon Big Data Group points out that marketers are going to face an advertising environment which is so competitive that they should always pay attentions on the fast-changing development as well as gain a better understanding of mobile trends in order to formulate the advertising strategy with an adequate budget allocation.
The report reveals that Hong Kong mobile users received averagely 16 app ads a day excluding ads from social media and instant messaging apps in the first quarter of 2017. It shows a 30% increase from last year when only 12 ads were received a day. As for the ad performance of CTR, mobile interstitial ads have demonstrated a decrease from 3.5% last year to 3.0% in 2017 Q1, while banner ads maintain at the level around 0.38%. Generally, CTR declines across most of the industries. Nonetheless, Digital and Electronics industry goes against the trend and records a growth in interstitial ad's CTR from 3.51% to 3.56%. Arthur Chan said that the mobile ad spending in Hong Kong still lagged behind some Asia-Pacific countries, but it was glad to see more and more marketers have already acknowledged the situation and increased their spending on mobile. However, this also represented the competition in the mobile advertising market became more intensified: more ad received by users a day, more difficult in capturing their awareness and engagement.
Arthur further explained, "there are two approaches for brands to winning the game. First of all, brands should put budgets on making sufficient ad impressions a day. Average daily impression of a mobile ad campaign is around 55 thousand, only accounting for the 0.022% of daily available impression in HK. Brands will get to know the campaign impression is yet to catch up the threshold of raising audience awareness due to the low share of voice (SOV). Only few industries, such as Beauty, and Digital & Electronics, have adjusted their mobile ad spending in response to the latest development in order to maintain a fair SOV. It implies that the number of reach has to be enough to meet the threshold in order to bring a better result. Secondly, brands shall utilize the data to target the audience precisely. With "DataBond", Vpon has helped one of our clients - American Express, also known as AMEX, in China, encourage its card usage overseas. In order to reduce the wastage of ad impression, Vpon firstly narrowed the target audience to Chinese passport bearers by analyzing mobile behavior and then delivered ads to the potential credit card holders among the passport bearers through multi-dimensional data intersections. Eventually, AMEX has achieved a 500% increase in overseas transaction revenue and overseas transactions volume increased by 2.6 times."
The report also covers the statistics of Hong Kong mobile market. For full version, please visit: https://goo.gl/CPrDx7
About Vpon Big Data Group (www.vpon.com)
A leading Big Data Ad Technology Company in Asia, Vpon Big Data Group was founded in 2008 and focuses in the area of big data processing and analytics capabilities, and proprietary technology specializing at mobile targeting advertisements. Widely-recognized by the industry, Vpon won Bronze for Greater China Specialist Agency of the Year 2016 and Top 3 Forbes China's Top 100 Privately Held Small Businesses For 2015. Vpon services over 1500 renowned brands through its network of 4 offices in Shanghai, Tokyo, Taipei, and Hong Kong. Vpon has expanded its coverage of over 900 million unique mobile users across Asia to provide insights and strategies for clients to explore business opportunities through mobile marketing and use data to drive transactions.
Media Contact
Ms. Bowie Ma
+852 - 2748 7376 (Ext. 805)
Email Contact