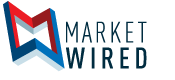 The Merits of Chain-Link Fencing Vs. Wood Panels
Vancouver Fence Repair Company Lists Pros and Cons of Chain-Link Fencing and Wood Panel Fencing
VANCOUVER, BC--(Marketwired - June 28, 2017) - QS Fencing, a Vancouver-based company that specializes in the installation and repair of metal fences, has just published a new blog. In it, they explore the advantages and disadvantages of chain-link fencing versus wood fencing. For more, go to: http://www.qsfencing.ca/blog/chain-link-fencing-vs-wood-panels/
/EINPresswire.com/ -- According to the blog, "fencing is more than a way to define your property. It's a proven solution for keeping kids and pets safe. With a little creativity, it can morph into a private patio or become a way to show off your prized collection of outdoor bonsai."
The blog goes on to explain that choosing the best fence means considering its purpose. For most homeowners, the choice comes down to wood panels vs. a chain-link fence.
Both the advantages and disadvantages of these fences are systematically explored in the article.
For example, "chain-link fences don't face the same restrictions as wood fences, because they are see-through. They can be used around any kind of enclosure without ruining the view. Chain-link fencing also tends to be the cheapest choice and the most straightforward to install. Most of these fences can be installed in less than 48 hours, which is why they are the go-to choice in the industry. Best of all, chain-link fencing is strong, which means it requires little in the way of maintenance costs."
With the experience of successfully installing hundreds of metal fences around the lower mainland every year, the team at QS Fencing provides complimentary estimates on all potential jobs. They also ensure that each installation meets local codes and zoning requirements, which means no unexpected surprises for homeowners.
To request a free quote for the installation or repair of a chain-link fence, contact QS Fencing at (604) 345-5145.
About QS Fencing
Established in 2010, QS Fencing is a family-owned business that aims to provide quality products and superior service. It is a Vancouver-based fencing company that is licensed and insured. All employees are WCB insured as well. QS Fencing serves the geographical areas of Vancouver, West Vancouver, North Vancouver, Burnaby, New Westminster, Coquitlam, Port Coquitlam, Port Moody, Maple Ridge, Richmond, Surrey, and Delta, BC.
To learn more, visit http://www.qsfencing.ca or call (604) 345-5145.