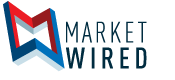 Vancouver Furnace Company Shares Benefits of HRVs
Vancouver furnace company posts new blog explaining the ins and outs of Heat Recovery Ventilation Systems
/EINPresswire.com/ -- VANCOUVER, BC--(Marketwired - June 28, 2017) - The furnace specialists at Pro Ace Heating & Air Conditioning Services get that not everyone understands how heating and cooling systems work. To help educate their clients, the newest blog post on their website explains what Heat Recovery Ventilation (HRV) systems are-and why they're beneficial inside the home. For more, go to: http://acecare.ca/proaceblog/what-is-an-hrv/
In a nutshell, Heat Recovery Ventilation Systems (HRVs) are designed to remove the old, stuffy air from indoor spaces and replace them with air that's fresh and dry. The reason this is sometimes necessary is because some homes are so well insulated that stagnation can occur. This is particularly problematic if the air is damp, creating an ideal environment for mould and bacteria.
While the article acknowledges that there's nothing like opening a door or window on a fresh spring day, the reality is that this is not always feasible. Outside air can sometimes contain moisture, dust, and pollutants. However, an HTV system filters the air coming inside.
According to the blog, having an HRV system installed can actually reduce the amount of energy required to heat or cool an area. For example, during the cold months, as cold air is treated, it passes through the system, which warms the air. It does the opposite in hot months, by cooling the air first before bringing it into the home. This reduces the strain on the heating or cooling system.
Benefits of a Heat Recovery Ventilation System include fresher, cleaner air with fewer allergens-and less moisture inside the home. HRV systems are also great for removing strong odours, which is particularly helpful if pets are present-or if you occasionally indulge in cookery that features strong spices and aromas.
There are many benefits to installing an HRV, but it's important to make sure the system is installed by a professional that has assessed the space. With so many different models available, it's crucial to select a unit that works for the size of the room.
As a Vancouver furnace and air conditioning company, Pro Ace Heating & Air Conditioning Services is currently offering a great promotion on new installs, which includes a free estimate and assessment. For questions, or to schedule an appointment, call 604-293-3770.
About the Company
Serving Vancouver for over 17 years with 75,000 happy clients, Pro Ace Heating & Air Conditioning Services Ltd. is made up of qualified professionals. Every technician possesses red seal, refrigerant mechanic, Class-A or Class-B gas fitting licenses. Pro Ace Heating & Air Conditioning Services Ltd. values customer satisfaction and is committed to making every customer a lifelong one. They offer free quotes and estimates with no obligation, and are prepared to beat any competitor's price. Inquire about our one-year, no-interest, no-payment financing on installations. For more information on the company, log on to http://acecare.ca or call 604-293-3770.
Pro Ace Heating & Air Conditioning Services Ltd.
Ali
604-454-7700
Company website: http://acecare.ca