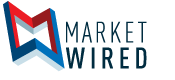 ATVRockn to Enter the Fiber Optic Manufacturing Industry and Awaits Name Change to Ameritek Ventures
/EINPresswire.com/ -- LAS VEGAS, NV--(Marketwired - Jun 28, 2017) - ATVRockn (the "Company") (OTC PINK: ATVK) is pleased to announce that it is entering the multi-billion dollar fiber optic industry and is in the final stages of completing its approved name change to Ameritek Ventures. Additionally, the Company has identified multiple technologies which, in combination with its proprietary fabrication processes, should allow ATVRockn to deploy unique manufacturing solutions into the ever-growing fiber optic marketplace.
ABOUT ATVROCKN
ATVRockn (OTC PINK: ATVK) is a manufacturer of proprietary machinery that is used to produce optical fiber preforms. These preforms are then used to produce commercial grade optical fiber. Once produced, this optical fiber is fabricated into fiber optic cable which serves as the backbone of the multi-billion dollar telecommunication industry.
The market demand for preforms and optical fiber has experienced rapid growth in the wireless, cable television, internet and high-speed data transmission industries. The Company's equipment, processes and managed system deployments will provide the market with the highest quality preforms used to manufacture fiber optic cable and will support significant growth worldwide.
Included in this release are "forward-looking statements" within the meaning of Section 27A of the Securities Act of 1933, as amended, and Section 21E of the Securities Exchange Act of 1934, as amended. Although the company believes that the expectations reflected in such forward-looking statements are reasonable, it can give no assurance that such expectations reflected in such forward-looking statements will prove to have been correct. The company's actual results could differ materially from those anticipated in the forward-looking statements.