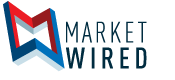 Digital Caddies Announces Closing of the Adzzup, Inc. Acquisition
/EINPresswire.com/ -- SCOTTSDALE, AZ--(Marketwired - June 28, 2017) - Digital Caddies Inc. (OTC PINK: CADY), a leader in cloud based content, media and technology services, golf courses and golfers, announced today that it has completed its acquisition of Adzzup, Inc., a privately held Delaware corporation ("Adzzup"), as previously announced January 18, 2017. The closing of the Stock Purchase Agreement occurred on June 27, 2017 (the "Closing"). Pursuant to the Closing the Company now owns 100% of the issued and outstanding capital stock of Adzzup, Inc. in exchange for 5,000 shares of a newly designated class of Preferred Stock, Series E.
"With the acquisition being completed, we can now move forward together as one company with one goal; to build the largest, interactive, technology based outdoor network that targets the affluent consumer," said Brad Nightingale, CEO Digital Caddies. "With a combined full time staff of over 40 people and a highly scalable sales and support infrastructure, we now have the foundation to reach our goals. I would like to thank all of the people who have helped us through this process and would especially like to thank all our shareholders for their continued support."
Following the Closing, the company intends to take a vote to change the Company's name to IZON Technologies (as previously announced) and will have its head office located in Phoenix, Arizona. The company will be lead by a combination of both management teams and the board will grow from two to five members. Two new board members have been appointed concurrently with the Closing of the Adzzup acquisition and one additional member will be appointed by Adzzup shareholders in the near future. The two newly appointed board members are:
Jeff Hosek (43) - Mr. Hosek has 20 years of experience managing and growing sales organizations. After attending Penn State University and the Arizona Institute of Business and receiving a degree in accounting, Mr. Hosek became the Sr Director of Sales and Operations for Primenet, an Internet Service Provider, where he managed the growth in sales from a few hundred thousand dollars to tens of millions after the company was ultimately purchased by Global Crossing. For the last 5 years, Mr. Hosek has been CEO of Adzzup, Inc.
Giles Somerville (52) - Mr. Somerville, who attended Georgetown University, has over 20 years of experience investing and directing early stage private companies. Over the last 5 years, he has been a Managing Partner at Clearview Investment Partners which raises institutional capital for niche hedge funds. Mr. Somerville is also a Partner at KG Investments, a family office that invests primarily in technology companies via direct investments and secondary loans; notable early stage investments include Facebook, JD.com, Alibaba, Flipkart, Lifelock, LinkedIn, Dollar Shave Club and many more.
Preferred Stock Designation:
As a part of the Closing conditions, the Company filed a certificate of designation with the Secretary of State of Oklahoma for a new class of Preferred Stock deemed "Series E Preferred Stock" (the "Series E"). The Series E stock has 5,000 shares authorized with a stated value of $1,975 per share and ranks senior to all classes of stock besides Series A Preferred. Each (1) share of the Series E Preferred stock of the Company held by the holder of record shall be convertible into $1,975 worth of shares of common stock of the Company at a price of $0.015 per share of common stock. Holders of Series E Preferred Shares shall be entitled to vote the amount of common stock votes they would be entitled to if they had converted their Series E Preferred Shares into common stock.
Additionally, prior to the Closing, the Company's former board of directors voted to designate an additional class of Preferred Stock with the Secretary of State of Oklahoma known as "Series F Preferred Stock" (the "Series F"). The Series F stock has 100 shares authorized and ranks pari-passu with Series E. The Series F stock is non-convertible and has no voting rights. The Series F Stock has a stated value of $4,500 per share. The Company designated the Series F and issued all 100 shares to Venture Lending & Leasing VI, Inc. and Venture Lending & Leasing VII, Inc. in exchange for the release of certain liens and debts against the Company. The Company may redeem the Series F stock within the first 12 months from issuance in exchange for $300,000 or within the first 30 months for $450,000.
About IZON Technologies (Currently named Digital Caddies Inc.)
IZON Technologies provides cloud based technology solutions that benefit golf courses, golfers, and advertisers. Our proprietary platform, IZON Network, gives golf courses the tools they need to manage their facility, generate more revenue and save money. Once a course is installed with the IZON Network, golfers enjoy a variety of useful applications and services, including GPS-based course navigation and aerial fairway and green views with accurate yardages to landmarks. As the network evolves, golfers will be provided many new features, content and media that will enhance the golfing experience. All this interactive content keeps golfers continually engaged while they play golf, providing advertisers the opportunity to interact with people in ways that have not been possible before.
IZON Technologies is committed to ongoing innovation for the IZON Network that will deliver valuable content to golfers, enhance golf course operations and allow marketers to reach a highly sought-after and lucrative demographic.
Forward-Looking Statements
This release contains statements that constitute forward-looking statements within the meaning of Section 27A of the Securities Act of 1933, as amended, and Section 21E of the Securities Exchange Act of 1934, as amended. These statements appear in a number of places in this release and include all statements that are not statements of historical fact regarding the intent, belief or current expectations of Digital Caddies, Inc., its directors or its officers with respect to, among other things: (i) financing plans; (ii) trends affecting its financial condition or results of operations; (iii) growth strategy and operating strategy. The words "may," "would," "will," "expect," "estimate," "can," "believe," "potential" and similar expressions and variations thereof are intended to identify forward-looking statements. Investors are cautioned that any such forward-looking statements are not guarantees of future performance and involve risks and uncertainties, many of which are beyond Digital Caddies, Inc.'s ability to control, and actual results may differ materially from those projected in the forward-looking statements as a result of various factors. More information about the potential factors that could affect the business and financial results is and will be included in Digital Caddies, Inc.'s filings with the Securities and Exchange Commission.