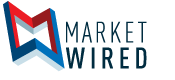 SG Blocks Signs Agreement with California-Based Recycling Facility to Install Multiple New Container-Based Stores over Next Five Years
Leading Construction Industry Innovator Also Again Collaborates with the Navy and Signs Agreement for Large Plant in Madison, Wisconsin
/EINPresswire.com/ -- BROOKLYN, NY--(Marketwired - Jun 28, 2017) - SG Blocks, Inc. (NASDAQ: SGBX), a premier designer, innovator and fabricator of container-based structures, today announced it has signed an agreement with One Earth Recycling, a California-based recycling facility, on a new project: "Recycle for Life." Currently in the prototype phase, SG Blocks will help build and install multiple new container-based stores over the next five years. One Earth is aiming to co-locate its recycling facilities with grocery stores as well as do-it-yourself home improvement warehouses.
SG Blocks also stated it is delivering modules for a mobile maintenance and repair building for the Navy. It will deliver additional units in approximately three weeks, which will be used for a multi-story relocatable office space.
The company also signed an agreement to design, construct and deliver a large building, which will house offices for a manufacturing facility located in Madison, Wisconsin. The project will go into production shortly.
"We enjoy helping to bring the goals of others to fruition in various regions and asset classes," stated Paul Galvin, Chairman and CEO of SG Blocks.
About SG Blocks: SG Blocks, Inc. (NASDAQ: SGBX), is a premier innovator in advancing and promoting the use of code-engineered cargo shipping containers for safe and sustainable construction. The firm offers a product that exceeds many standard building code requirements, and also supports developers, architects, builders and owners in achieving greener construction, faster execution, and stronger buildings of higher value. For more information, visit www.sgblocks.com.
Safe Harbor Statement
Certain statements in this press release constitute "forward-looking statements" within the meaning of the federal securities laws. Words such as "may," "might," "will," "should," "believe," "expect," "anticipate," "estimate," "continue," "predict," "forecast," "project," "plan," "intend" or similar expressions, or statements regarding intent, belief, or current expectations, are forward-looking statements. While the Company believes these forward-looking statements are reasonable, undue reliance should not be placed on any such forward-looking statements, which are based on information available to us on the date of this release. These forward looking statements are based upon current estimates and assumptions and are subject to various risks and uncertainties, including without limitation those set forth in the Company's filings with the Securities and Exchange Commission (the "SEC") Thus, actual results could be materially different. The Company expressly disclaims any obligation to update or alter statements whether as a result of new information, future events or otherwise, except as required by law.