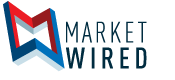 International Barrier Announces Change of Auditors
/EINPresswire.com/ -- VANCOUVER, BC and WATKINS, MN--(Marketwired - June 27, 2017) - International Barrier Technology Inc. ("Barrier") (OTCQB: IBTGF) (TSX VENTURE: IBH) announces that it has retained Dale Matheson Carr-Hilton Labonte LLP, Chartered Professional Accountants ("DMCL") as its principal accountants (independent auditors) effective June 21, 2017.
DMCL replaces BDO Canada LLP, Chartered Professional Accountants ("BDO") that has served as the company's independent auditor since 2008. Barrier has filed a Form 8K with the Securities and Exchange Commission as required by federal securities law.
The decision was not the result of any disagreement between Barrier and BDO on any matter of accounting principles or practices, financial statement disclosure, or auditing scope or procedure.
The change in independent auditors was recommended by Barrier's Audit Committee and approved by Barrier's board of directors.
About International Barrier Technology Inc.
International Barrier Technology Inc. (OTCQB: IBTGF) (TSX VENTURE: IBH) develops, manufactures, and markets proprietary fire-resistant building materials branded as LP® FlameBlock® Fire-Rated OSB Sheathing and Blazeguard FR Deck Panel. Barrier's award-winning fire-resistant wood panels use a patented, non-toxic, non-combustible coating with an extraordinary capability: it releases water in the heat of fire. The panels exceed "model" building code requirements in every targeted fire test and application, and are unique in combining properties that increase panel strength and minimize environmental and human impact. Barrier's family of products provides customers a premium material choice meeting an increasingly challenging combination of requirements in residential and commercial building construction. For more information please visit: www.intlbarrier.com.
INTERNATIONAL BARRIER TECHNOLOGY INC.
Michael D. Huddy
President, Director
THE TSX VENTURE EXCHANGE HAS NOT REVIEWED AND DOES NOT ACCEPT RESPONSIBILITY FOR THE ADEQUACY OR ACCURACY OF THE CONTENT OF THIS PRESS RELEASE.