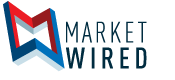 New 7Park Data Report: Ofo Leads Competitive Bicycle Sharing Marketplace in China; Mobike Growing In Key Markets
Ridership And Time Spent Riding Are Growing For Both As They Fight For Dominance Inside And Outside of China
Ofo vs Mobike: 12-month engagement growth (credit: 7Park Data)
Click here for high-resolution version
/EINPresswire.com/ -- NEW YORK, NY--(Marketwired - June 27, 2017) - 7Park Data, the technology company powering data-driven decision-making at businesses around the world, today released the latest Insight Series report on bicycle sharing in China, which tracks mobile app usage of Ofo and Mobike, two leading competitors in this rapidly-growing marketplace. The report is based on the company's industry-leading App Intelligence product which leverages real usage and engagement insights from an anonymous panel of more than 50 million Chinese mobile device users.
Top insights from the latest report include:
Ofo grew 386% between Q4 2016 and Q1 2017; Mobike grew 180% during this same period (Weekly active users)
Ofo owns 65% of the total Chinese market but Mobike leads or is gaining share in key markets: Mobike is leading in Liaoning, Shandong, Guangdong, Hainan, Xinjiang, and Shaanxi (Weekly active users in May 2017)
Bike ridership is growing: riders are spending an average of just under one hour on a bike as of May 2017, compared with an average of 25 minutes just one year ago
"The urban bicycle sharing boom in China began when Ofo launched in 2014, as an effective and convenient way to address commuting challenges, and picked up steam when its main competitor, Mobike, launched a year later," said Brian Chaitoff, director of insights, 7Park Data. "Ofo and Mobike, which offer similar services, have each signed manufacturing deals and cut costs in a battle for share. The current result is lopsided: Ofo owns a majority in eight of China's fourteen tier one provinces and municipalities with Mobike leading in the remaining six. Recent data, however, indicates that Mobike is gaining share in a majority of top tier markets, suggesting a favorable near-term growth bias. While Ofo leads the greater China market due in part to its first-mover advantage and strength in key cities, Mobike actually has more registered riders and bikes in operation in China. International expansion for both companies will add fuel to a growing global interest in bicycle sharing."
To download this report, please visit: https://blog.7parkdata.com/chinas-bicycle-sharing-growing-motorpace
About 7Park Data
Powered by real-time behavioral data from more than one billion global consumers, 7Park Data is the trusted source of consumer and business insight for industry-leading global businesses. Our proprietary insights platform contextualizes anonymous viewing, mobile, web and purchasing data -- collected in real-time from more than one billion consumers from more than 100 countries -- with in-house expert analysis to deliver unprecedented clarity into marketplace trends, evolving customer preferences, and investment opportunities. Data-driven businesses depend on 7Park Data intelligence for more accurate benchmarking, forecasting, and strategic decision making. 7Park Data was founded in 2012 and is headquartered in New York City. For more information, please visit www.7parkdata.com.
Image Available: http://www.marketwire.com/library/MwGo/2017/6/27/11G141929/Images/Bicycle_Sharing_Chart_A-fd6ba198100eb5aab08e575e9288cd34.jpg