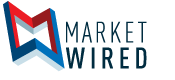 Millennial Esports Corp. to Acquire Ideas+Cars
/EINPresswire.com/ -- TORONTO, ONTARIO--(Marketwired - Jun 27, 2017) - Millennial Esports Corp. ("Millennial Esports" or the "Company") (TSX VENTURE:GAME) is pleased to announce it has entered into a binding term sheet to acquire the business (the "Transaction") of IDEAS+CARS Ltd. ("IDEAS+CARS"), a leader in the fast growing esports racing environment. In connection with the Transaction, Millennial Esports will, on closing of the Transaction, pay £100,000, issue 1,339,655 common shares of Millennial Esports ("Common Shares") at an issuance price of $0.58 per share and 450,000 options to purchase Common Shares at an exercise price of $0.58 per Common Share for a period of five years vesting on the first, second and third anniversary of closing of the Transaction.
In connection with the Transaction, Darren Cox ("Cox"), the principal of IDEAS+CARS, will enter into a three-year agreement with Millennial Esports to act as Chief Marketing Officer of the Company as well as Managing Director of Millennial Esports Europe.
Cox is entitled to receive CDN$357,000 of Common Shares and up to 8 million additional Common Shares upon meeting certain performance milestones based on an issuance price of the greater of $0.58 and the Common Share closing price on the day prior to the respective milestone date.
The Transaction is expected to close within 30 days and is subject to, among other things, final due diligence, and regulatory (including TSX Venture Exchange ("Exchange")) approval.
"This transaction marks another major milestone for our company as we move into new territory in the Esports ecosystem", said Millennial CEO, Alex Igelman. "We are extremely pleased to have a visionary like Darren Cox join our team and lead our entry into the world of motor racing Esports. Darren's previous success with Nissan and Sony in delivering GT Academy paved the way for Esports within the racing game genre. IDEAS+CARS current partnership with McLaren in the "World's Fastest Gamer" and the Esports relationship with the legendary home of British motor racing, Silverstone Motor Racing Circuit, puts us in the forefront of the racing world and Esports."
About IDEAS+CARS Ltd:
IDEAS+CARS has quickly established itself as a leader within the growing Esports racing environment. Founded by Darren Cox in 2015 it has worked with several high-profile Brands and rights holders in the automotive and motorsport worlds. Clients have included Aston Martin, Formula E and Moto GP.
Most recently IDEAS+CARS have redefined how gaming and motorsports can interact with the breakthrough project 'World's Fastest Gamer' in partnership with McLaren. Cox and team are also working with traditional Brands such as Silverstone Circuits helping them to reach a new generation of fans.
Using case studies and best practices from innovation in traditional sports and across the new, brave frontier of Esports, IDEAS+CARS are leading the huge growth in Esports racing.
About Millennial ESports Corp.:
Millennial Esports Corp. owns and operates "thE Arena", Las Vegas' first permanent Esports Arena and studio. "thE Arena" is a state of the art 15,000 square foot facility located on world famous Fremont Street, at the Neonopolis, in the heart of Downtown Las Vegas.
Millennial Esports also owns and operates streamhatchet.com, a data analytics company that provides meaningful analytics and business intelligence for those persons and entities involved in video game streaming.
The Company operates millennialesports.gg, an Esports platform and online community, which provides gamers with a variety of online competitions, leagues and ladders, giving them an opportunity to win prizes and garner recognition within the global Esports community. In addition, the Company provides turnkey solutions to give game publishers, consumer brands and other partners exposure and influence on a targeted audience, thereby enabling them to generate new revenue streams by leveraging this unique and highly sought after global demographic.
Neither the Exchange nor its Regulation Services Provider (as that term is defined in policies of the Exchange) accepts responsibility for the adequacy or accuracy of this release.

EIN Presswire does not exercise editorial control over third-party content provided, uploaded, published, or distributed by users of EIN Presswire. We are a distributor, not a publisher, of 3rd party content. Such content may contain the views, opinions, statements, offers, and other material of the respective users, suppliers, participants, or authors.