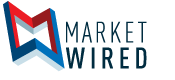 WorldFlix to Enter $100+ Billion Cyber Security Market with Military Grade Encryption Protocol "Parano"
/EINPresswire.com/ -- LOS ANGELES, CA--(Marketwired - Jun 27, 2017) -  InvestorsHub NewsWire - WorldFlix (OTC: WRFX) - The British Parliament faced a "sustained" cyber attack last weekend according to Westminster, illustrating just how prevalent sophisticated attacks have become and how easily they can affect even the most secure institutions. There is a reason the cyber security market has grown to over $100 billion worldwide and is projected to grow to over $180 billion by 2021. As the hacking community continues to evolve, so must cyber security. WorldFlix, and its subsidiary Paranotek, are well positioned to take on a significant share of the rapidly growing cyber security market with the introduction of their encrypted security protocol "Parano." 
"We are ready to launch our Swantry app and encryption back-end Parano, pending some final IP protection. We have also been testing Parano with third parties in order to prepare to license and utilize our protocol as their encryption layer technology," stated Lauri Tunnela, CTO of Paranotek. "Once launched, we expect to immediately begin monetizing our technology through the Swantry app, and next, finalize our first partnerships with third parties to license the Parano protocol for their use, creating corporate level, long term revenue streams."
WorldFlix's Parano is virtually unhackable, even by next generation supercomputers, and the company is confident that users will flock toward a more secure platform to keep their conversations and data truly private and that third party software providers will seek out a more secure back-end protocol to keep their products secure.
About WorldFlix, Inc.
WorldFlix, Inc. (OTC: WRFX) operates in a variety of niche businesses in the technology and entertainment sphere. WorldFlix divisions include AppFarm, a platform for acquiring, developing, and growing niche apps for mobile and tablet devices; Drobbits, an interactive platform that allows users to create, play and monetize their own video games; Paranotek, a Finnish technology and design company that incorporates its military-grade, proprietary security and privacy features when developing software and apps; Swantry, designed to allow parents to ensure their child is safe on their mobile device; and WorldFlix Entertainment Management, a television and movie development and management business. For more information on WorldFlix, Inc., please visit www.worldflix.co.
About Paranotek
Paranotek is a partnership between WorldFlix, Inc., and Finnish-based technology and encryption experts. Lauri Tunnela, CTO, and Johannes Maliranta, CCO, have a combined 20 years of diverse and complimentary information technology experience. Tunnela's thesis on information security vulnerabilities has been featured in major Finnish technology magazines. Paranotek's products range from data storage, sharing and instant messaging services to various software suites, all based on our disruptive security technology. While other popular apps, software and services collect your data, Paranotek's unique security technology never collects user data, thus providing an extra layer of enhanced privacy for our users. For more information on Paranotek, please visit www.paranotek.com.
FORWARD-LOOKING STATEMENTS: "Safe Harbor" statement under the Private Securities Litigation Reform Act of 1995: This press release contains forward-looking statements within the meaning of the Securities Litigation Reform Act of 1995. These statements are based on current expectations, and are to a certain degree uncertain. Words such as expects, anticipates, intends, believe, plan, will and similar words are expressions intended to identify these forward-looking statements. These statements involve risk and subsequently are difficult to evaluate. Actual results may vary from descriptions herein due to many factors including but not limited to changes in business conditions, changes in laws and regulations, problems encountered in exploration and obtaining permits, changes in the competitive environment, technological advances, shortages of skilled workers, the need for additional capital and other risks listed in the company's Securities and Exchange Commission filings under "risk factors" and elsewhere. Forward-looking statements speak only as of the date they were made, and the company is under no obligation to update them.
For more information, please visit: www.swantry.com, www.paranotek.com, www.worldflix.co.