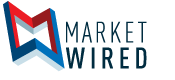 Good Gaming, Inc. Appoints David B. Dorwart as New CEO and Chairman to Develop Growth and Strengthen Operations
Company Bolsters Its Board of Directors with the Addition of Two Seasoned Executives
/EINPresswire.com/ -- CHICAGO, IL--(Marketwired - Jun 27, 2017) - Good Gaming, Inc. (OTC PINK: GMERD) (the "Company") owner and operator of the world's most scalable eSports tournament and social network platform for novice, competitive and professional gamers, is pleased to announce the appointment of David B. Dorwart as the Company's new Chief Executive Officer. The Company also appointed Dominic Fontana and Jordan Axt to the Board of Directors and elected Mr. Dorwart as its new Chairman.
David B. Dorwart, Chairman and CEO of Good Gaming, Inc., brings over 31 years of start-up entrepreneurism and executive level management to the Company. Mr. Dorwart was CoFounder and CEO of Dpi Teleconnect, a pre-paid wireless provider, for 10 years. During his tenure he grew the company from a start-up to $75 million in revenues before selling the company. Over the last 9 years he has been involved with several other successful projects including Assist Wireless, Brooklet Energy Distribution, PayGo Distributors and Britton & Associates. He is currently the Chairman and CoFounder of ViaOne Services, a company which specializes in wireless communications and provides intricate multi-faceted services for start-up companies utilizing industry experts.
LinkedIn Profile:
https://www.linkedin.com/in/davedorwart/
The Company has also bolstered its Board of Directors with executive level professionals by adding two seasoned individuals who specialize in organization and finance as well as the branding and marketing of established and emerging organizations which are poised to show significant growth.
New board member, Domenic Fontana, is currently Sr. Vice President of ViaOne Services. He is an experienced CPA and Financial Executive who has worked in progressively more advanced executive roles throughout his career. Having worked at Verizon, Ebay and now ViaOne Services over the last 13 years, he has developed intimate and extensive knowledge of executive level management and the telecommunications industry. He has worked in all aspects of Finance, Accounting, Treasury, and Operations. He also works extensively to ensure compliance with all aspects of GAAP, as well as Government programs to ensure corporate compliance. Dom is married to his wife Eva and has two beautiful children ages six and two.
LinkedIn Profile:
https://www.linkedin.com/in/domenicfontana/
New board member, Jordan Majkszak Axt, is a results-producing marketing professional with over 14 years of experience successfully developing marketing and branding strategies that effectively position companies and their values, programs, services and the related product offerings in the marketplace. He has been consistently noted by executives, colleagues, and journalists for his specific expertise in bringing products and services online with a comprehensive digital go-to-market strategy. He has previously held executive level positions as Director of Marketing for ProfitPoint Inc. and Clutch Holdings LLC and has consulted with several top-tiered companies as a marketing consultant through his own professional consulting firm. He is currently Sr. Director of Marketing of ViaOne Services where he develops all marketing and customer acquisition strategies for 14 consumer facing brands. Mr. Axt was acknowledged in the book "Earning Success" by Bill Lisowski and John Mengelson and has been quoted by GD USA Magazine, eMarketer, and Multichannel Merchant Publications.
LinkedIn Profile:
https://www.linkedin.com/in/jordan-axt-034b7a8/
The Company expects to utilize the specialized talents of Mr. Fontana and Mr. Axt for the development of operational growth, finance and strategic marketing. They will be active members of the Board and have committed to see the success of the company through to fruition with the assistance of the Company's new Chairman and CEO. 
David B. Dorwart, Chairman and CEO of Good Gaming, stated, "My 31 years of successful experience in start-up operations has taught me the importance of targeting an industry then implementing the foresight necessary to identify underdeveloped opportunities with emerging companies. Good Gaming has turned out to be an exceptional company that warrants my attention and expertise. The new additions to our board should be considered a strategic move as we look to add talent and strengthen our corporate infrastructure in order to build our core operations." He also stated, "As we look to exploit opportunities that may bring us inorganic growth, we will continue to focus on organic growth through branding and marketing, in order to produce revenue streams. I expect the eSport industry to reach the same exponential growth that I experienced in the wireless telecommunications industry 19 years ago and feel confident that we can position Good Gaming to capture a relevant portion of its niche within the expansive growth of the industry."
To learn more about Good Gaming and the eSport industry please visit:
https://issuu.com/goodgaming/docs/gg_investor_presentation_spring_201
Please visit our website:
For more information on our Premium Membership services:
https://www.good-gaming.com/membership
Social networks:
Twitter: https://twitter.com/GoodGamingInc
Facebook: https://www.facebook.com/goodgaminginc/?fref=ts
Investors Hangout: https://investorshangout.com/Good-Gaming-Inc-GMER-62551/
About Good Gaming:
Good Gaming is a leading cash tournament gaming and social network platform targeting the over 250 million eSports players and participants worldwide that want to compete at novice, competitive and professional levels. Good Gaming recently confirmed its partnership with one of the world's leading games publishers and is launching a series of tournaments on its www.good-gaming.com website in 2017. The eSport industry has experienced exponential growth going from $500 million to $1.2 billion over the last two years with industry analysts forecasting a $5 billion industry by 2020. Good Gaming anticipates significant growth as it attempts to capture a portion of this emerging industry.
Safe Harbor
This release contains statements that constitute forward-looking statements within the meaning of Section 27A of the Securities Act of 1933, as amended, and Section 21E of the Securities Exchange Act of 1934, as amended. These statements appear in a number of places in this release and include all statements that are not statements of historical fact regarding the intent, belief or current expectations of Good Gaming Inc., its directors or its officers with respect to, among other things: (i) financing plans; (ii) trends affecting its financial condition or results of operations; (iii) growth strategy and operating strategy. The words "may," "would," "will," "expect," "estimate," "can," "believe," "potential" and similar expressions and variations thereof are intended to identify forward-looking statements. Investors are cautioned that any such forward-looking statements are not guarantees of future performance and involve risks and uncertainties, many of which are beyond Good Gaming Inc.'s ability to control, and that actual results may differ materially from those projected in the forward-looking statements as a result of various factors. More information about the potential factors that could affect the business and financial results is and will be included in Good Gaming Inc.'s filings with the Securities and Exchange Commission.

EIN Presswire does not exercise editorial control over third-party content provided, uploaded, published, or distributed by users of EIN Presswire. We are a distributor, not a publisher, of 3rd party content. Such content may contain the views, opinions, statements, offers, and other material of the respective users, suppliers, participants, or authors.