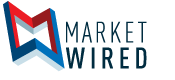 The Complete Works of William Shakespeare (ABRIDGED) -- London's Longest Running Comedy returns to Singapore
All you need to know about Shakespeare in London's longest-running Comedy Hit"If you like Shakespeare, you'll like this show. If you hate Shakespeare, you'll love this show!" -- The Today Show
/EINPresswire.com/ -- SINGAPORE--(Marketwired - Jun 26, 2017) - Experience William Shakespeare as you never have before, see all 37 plays in just 97 minutes! The Complete Works of William Shakespeare (ABRIDGED) is an irreverent romp that moves at a furious pace which has been performed to millions around the world; from the USA to New Zealand, and from Canada to Japan! Now it's your chance to catch them live in Singapore! This amazing production is guaranteed to inform, entertain and leave you speechless on the most important historical literary figure in the world! The show runs from September 27th to October 1st at the SOTA Drama Theatre.
The Complete Works of William Shakespeare (ABRIDGED) was one of the most successful ever to grace the stages of London's West End, having clocked a very palpable ten years at the Criterion Theatre! Praised by the Los Angeles Times, it was described as "wildly funny" and the Montreal Gazette called it "the funniest show you are likely to see in your entire lifetime!"
"Pithier than (Monty) Python. Irresistible!" said the New York Times, and audiences should be warned as this show is a high-speed roller-coaster through all of Shakespeare's plays and is not recommended for people with heart ailments, bladder problems, inner-ear disorders and/or people inclined to motion sickness. The Reduced Shakespeare Company will take no responsibility whatsoever, especially with expectant mothers and what they may experience when they watch the show!
For CORPORATE and SCHOOL BOOKINGS, please call 6235 3817 or email
Sadrina.Latiff@aba-productions.com
Ticket and Media Giveaways are also available, email Kamun.Yau@aba-productions.com for more information on online collaborations.
Running time is approx. 2 hours 5 minutes including an interval. The show will be performed in English.
About ABA Productions
ABA Productions (www.aba-productions.com.sg) is an international theatre production company dedicated to creating and promoting a wide variety of performance styles from all corners of the world. Recent productions in Asia have included The Merchant of Venice (featuring Jonathan Pryce), Hamlet, A Midsummer Night's Dream and The Taming of the Shrew, all performed by Shakespeare's Globe, The Woman in Black, Avenue Q, Boeing Boeing, Showstopper! The Improvised Musical, Julia Donaldson Live on Stage, Roald Dahl's The Witches, The Twits and James and the Giant Peach, Anthony Burgess's A Clockwork Orange, Insane in the Brain, Waiting for Godot, The Gruffalo, Horrible Histories, Seussical the Musical, Potted Potter, Peter Pan, and many more. Originally established in Hong Kong, ABA now also has offices in Singapore and the UK and produces the annual KidsFest! in Hong Kong and Singapore. Current productions in the UK include What the Ladybird Heard, Hairy Maclary and Friends, and Shark in the Park, and in September, Waiting for Godot at the Arts Theatre in London's West End. ABA is a co-producer of the Australian tour of The Play That Goes Wrong.
About Reduced Shakespeare Company
The Reduced Shakespeare Company is a three-man comedy troupe that takes long, serious subjects and reduces them to short, sharp comedies. Since its 1981 origins as a pass-the-hat act in California, the Reduced Shakespeare Company has created seven stage shows, two television specials, several failed TV pilots, and numerous radio pieces -- all of which have been performed, seen, and heard the world over.
 
 
 
Event Title
 
The Complete Works of William Shakespeare (Abridged)
Synopsis
 
All 37 Plays in 97 Minutes! Now revised with the same recycled jokes -- just put in a different order. An irreverent, fast-paced romp through the Bard's plays, The Complete Works of William Shakespeare (abridged) was London's longest-running comedy having clocked a very palpable ten years in London's West End at the Criterion Theatre! Join these madcap men in tights as they weave their wicked way through all of Shakespeare's Comedies, Histories and Tragedies in one wild ride that will leave you breathless and helpless with laughter.
Show date/time
 
Sep 27th 2017 (Wed) at 7.45pm

Sep 28th 2017 (Thurs) at 7.45pm

Sep 29th 2017 (Fri) at 7.45pm

Sep 30th 2017 (Sat) at 3pm and 7.45pm

Oct 1st 2017 (Sun) at 2pm and 7pm
Venue
 
SOTA Drama Theatre
Prices
 
Adult: $108 / $88 / $78

Full-Time Student / Senior Citizen with valid ID: $88 / $58

Ticket price does not include SISTIC booking fee.
Discounts
 
Early Bird Discount extended until July 31st 2017 applicable for September 27th to 28th 7.45pm & October 1st 7pm performances only. 

10% Discount for Groups of 10 or more tickets in same transaction.

Ticketing
Vendors
 
Book now through SISTIC -- call 6348 5555, visit www.sistic.com or at any SISTIC Ticketing Box Office.

For more information
 
More information can be found at the following links:

ABA Productions Official Website: www.aba-productions.com.sg

ABA Productions Singapore Facebook Page

ABA Productions Singapore Instagram

Sign up for our Newsletter

The Reduced Shakespeare Company Website:
www.reducedshakespeare.com
Media Download
 
https://drive.google.com/drive/folders/0BxUpLPzN0A-eaU1NNzdIazNUbkE
For further media enquiries:
ABA Productions
20 Upper Circular Road
#01-31 The Riverwalk
Singapore 058416
Office: +65 6235 3817
Email: Email Contact

Anton Pelayo
Head of Marketing & Design
Email: Email Contact

Sadrina Latiff
Project and Sales Executive (Ticketing)
Email: Email Contact
Distribution channels:
Amusement, Gaming & Casino
,
Book Publishing Industry
,
Consumer Goods
,
Culture, Society & Lifestyle
,
Media, Advertising & PR
,
Movie Industry
,
Music Industry
,
Religion
,
Textiles & Fabric Industry

EIN Presswire does not exercise editorial control over third-party content provided, uploaded, published, or distributed by users of EIN Presswire. We are a distributor, not a publisher, of 3rd party content. Such content may contain the views, opinions, statements, offers, and other material of the respective users, suppliers, participants, or authors.