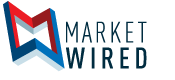 Placester Welcomes Adam von Reyn as Vice President of Marketing
von Reyn Joins Placester to Drive Customer Growth and Engagement
/EINPresswire.com/ -- BOSTON, MA--(Marketwired - Jun 26, 2017) - Placester, the all-in-one business platform for real estate professionals, today announced Adam von Reyn has joined as Vice President of Marketing. Placester provides industry-leading sales and marketing solutions for real estate professionals, including lead-capturing websites, client management tools, marketing automation and analytics, and an Academy featuring a robust library of educational resources. As the leader of Placester's marketing team, von Reyn will focus on driving Placester's continued growth while building and mentoring a high performance marketing team.
"Adam's extensive experience in marketing and analytics will help Placester continue our rapid growth in the real estate industry," said Matt Barba, CEO, Placester. "We are at an exciting stage as a company and Adam brings exactly the skill set we need to take our marketing team to the next level."
Most recently, von Reyn was Vice President at InsightSquared, where he led the Growth Marketing Team. InsightSquared offers a sales intelligence solution that turns CRM data into decision-quality reports and board-ready visuals. Prior to InsightSquared, von Reyn was a Director in PwC's Customer Strategy Practice, where he led customer and growth-focused engagements for Fortune 1000 Companies.
As Placester continues to grow, so does the team. For a full list of open positions, visit Placester's careers page: https://placester.com/careers/#positions.
About Placester
Placester is an all-in-one business platform for real estate professionals with beautiful lead capturing websites, lead management, email marketing, marketing automation, analytics, free education and 24/7 support. Placester offers a wide range of apps and add-ons for high-impact email marketing, digital advertising campaigns, lead management and streamlining of everyday tasks. Currently serving two in five real estate professionals in the U.S., Placester is a proud technology partner to leading real estate brands across North America, and the sole website provider for the REALTOR Benefits® Program, the official member benefits program of the National Association of REALTORS®. To date, Placester has raised $100 million in funding. For more information, please visit placester.com.