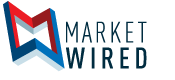 American Hotel Income Properties REIT LP Completes Transformative Acquisition of 18 Hotels in Northeastern U.S. Bringing Total Portfolio to 113 Properties
Courtyard by Marriott Wall at Monmouth Shores Corporate Park, Wall Township, New Jersey
Click here for high-resolution version
SpringHill Suites Long Island Bellport, New York
Click here for high-resolution version
/EINPresswire.com/ -- VANCOUVER, BC--(Marketwired - June 23, 2017) - American Hotel Income Properties REIT LP ("AHIP") (TSX: HOT.UN) (TSX: HOT.DB.U) (OTCQX: AHOTF) announced today the completion of the previously announced acquisition of a geographically-targeted portfolio of 18 premium branded Marriott and Hilton hotels (the "Acquisition") containing 2,187 guestrooms and located in Maryland, New Jersey, New York, Connecticut and Pennsylvania (collectively, the "Eastern Seaboard Portfolio") for approximately US$407.4 million, including brand-mandated property improvement plans (the "PIPs").
"During the first half of 2017, we have been disciplined in our investment strategy to acquire premium branded, select-service hotels with stabilized in-place income, which are younger and well-maintained and where acquisition costs are below replacement cost," said Rob O'Neill, CEO of AHIP. Mr. O'Neill continued, "The 23 hotels acquired in the first six months of 2017 for approximately US$589 million are all located within high barrier-to-entry secondary metropolitan markets in close proximity to major population centers in Ohio, Texas, Arizona and along the Eastern Seaboard."
"We have continued to add value through the ongoing growth of our diversified hotel portfolio, which has delivered reliable and consistent cash flows to our unitholders," said Ian McAuley, President of AHIP. Mr. McAuley continued, "Since AHIP's public listing in 2013, we have delivered consistent yields for investors of approximately 8.0%, while significantly improving the quality of the portfolio."
EASTERN SEABOARD PORTFOLIO HIGHLIGHTS
The Acquisition consists of ten Marriott branded hotels totaling 1,206 guestrooms (five Residence Inns, two SpringHill Suites, one Courtyard, one Fairfield Inn and Suites and one TownePlace Suites) and eight Hilton branded hotels totaling 981 guestrooms (four Homewood Suites, two Hampton Inns and two Hilton Garden Inns).

The 18 premium branded hotels were acquired for approximately US$186,000 per guestroom, inclusive of the cost of the PIPs, which is below management's estimate of replacement cost.

The average age of the hotels is 10 years and each hotel has been recently built or renovated.
AHIP funded the purchase price and the PIPs for the Acquisition with cash on hand from its June 2017 bought deal offering of units and convertible debentures and with the proceeds from four new commercial mortgage backed securities loans in the aggregate amount of US$236.2 million (collectively, the "Eastern Seaboard Loans"). The Eastern Seaboard Loans consist of four separate loan pools in the amounts of US$69.6 million, US$57.7 million, US$52.4 million (together the "10-year Loans") and US$56.5 million (the "5-year Loan"). The 10-year Loans have fixed interest rates between 4.48% and 4.53% and are interest only for the first five years and will then be amortized over 30 years. The 5-year Loan has a fixed interest rate of 4.46% and is interest only for the first two and a half years and will then be amortized over 30 years. The lender has also provided an FF&E reserve waiver for the first two years of the Eastern Seaboard Loans, which are secured by 17 of the 18 hotel properties acquired.
With the completion of the Acquisition, AHIP's portfolio now consists of 113 hotels totaling 11,570 guestrooms, with 67 premium branded, select-service hotels totaling 7,684 guestrooms and 46 rail crew hotels totaling 3,886 guestrooms. The branded hotels represent approximately 80% of AHIP's pro forma revenues for the three months ended March 31, 2017.
The hotel properties comprising the Eastern Seaboard Portfolio will be managed for AHIP by its exclusive hotel manager, ONE Lodging Management Inc., a wholly owned subsidiary of O'Neill Hotels & Resorts Ltd.
FORWARD-LOOKING INFORMATION
Certain statements contained in this news release may constitute forward-looking information. Forward-looking information is often, but not always, identified by the use of words such as "anticipate", "plan", "expect", "may", "will", "intend", "should", and similar expressions. These statements involve known and unknown risks, uncertainties and other factors that may cause actual results or events to differ materially from those anticipated in such forward-looking statements. Forward-looking information in this news release includes, without limitation, references to the following: the sustainability and nature of AHIP's distributions; management's acquisition strategies for the growth of AHIP; the management of the Eastern Seaboard Portfolio by ONE Lodging Management Inc.; and AHIP's long-term objectives.
Forward-looking information is based on a number of key expectations and assumptions made by AHIP, including, without limitation: a reasonably stable North American economy and stock market; the continued strength of the U.S. lodging industry; AHIP will be able to successfully integrate the Eastern Seaboard Portfolio into its portfolio of branded hotels; capital markets will provide AHIP with readily available access to equity and/or debt financing on terms acceptable to AHIP; and expectations and assumptions related to capitalization rates, fees and reserves and replacement costs for the Eastern Seaboard Portfolio. Although the forward-looking information contained in this news release is based on what AHIP's management believes to be reasonable assumptions, AHIP cannot assure investors that actual results will be consistent with such information.
Forward-looking information reflects current expectations of AHIP's management regarding future events and operating performance as of the date of this news release. Such information involves significant risks and uncertainties, should not be read as guarantees of future performance or results, and will not necessarily be accurate indications of whether or not such results will be achieved. Actual results could differ materially from those currently anticipated due to a number of factors and risks. These include, without limitation, those factors that can be found under "Risk Factors" in AHIP's Annual Information Form dated March 27, 2017 and under "Risks and Uncertainties" in AHIP's Management's Discussion and Analysis dated May 9, 2017, both of which are available on SEDAR at www.sedar.com.
The forward-looking information contained herein is expressly qualified in its entirety by this cautionary statement. Forward-looking information reflects management's current beliefs and is based on information currently available to AHIP. The forward-looking information is made as of the date of this news release and AHIP assumes no obligation to update or revise such information to reflect new events or circumstances, except as may be required by applicable law.
ABOUT AMERICAN HOTEL INCOME PROPERTIES REIT LP
AHIP is a limited partnership formed under the Limited Partnerships Act (Ontario) to invest in hotel real estate properties located substantially in the United States and engaged primarily in growing a portfolio of premium branded, select-service hotels in larger secondary markets with diverse and stable demand generators as well as long standing contractual railway customers.
AHIP's long-term objectives are to build on its proven track record of successful investment, deliver reliable and consistent U.S. dollar denominated distributions to unitholders and add value through ongoing growth of its diversified hotel portfolio.
ADDITIONAL INFORMATION
Additional information relating to AHIP, including its other public filings, is available on SEDAR at www.sedar.com and on AHIP's website at www.ahipreit.com.
THE TORONTO STOCK EXCHANGE HAS NOT REVIEWED AND DOES NOT ACCEPT RESPONSIBILITY FOR THE ADEQUACY OR THE ACCURACY OF THIS NEWS RELEASE.
Image Available: http://www.marketwire.com/library/MwGo/2017/6/22/11G141708/Images/Courtyard_by_Marriott_Wall_at_Monmouth_Shores_Corp-835d35391cfa827ca51d3959179ffd2a.jpg
Image Available: http://www.marketwire.com/library/MwGo/2017/6/22/11G141708/Images/SpringHill_Suites_Long_Island_Bellport,_NY-e7a1069b1c4da2199d43ef417334a042.jpg

FOR FURTHER INFORMATION, PLEASE CONTACT:

American Hotel Income Properties REIT LP
Suite 1660 - 401 West Georgia Street
Vancouver, B.C. V6B 5A1

Azim Lalani
Chief Financial Officer
Phone: 604-633-2878
Email: alalani@ahipreit.com

Andrew Greig
Investor Relations
Phone: 604-630-3134
Email: agreig@ahipreit.com