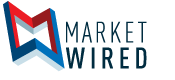 Vancouver Air Conditioning Company Publishes Tune-Up Reminder
Vancouver air conditioning company explains that yearly tune-ups are far more affordable than repairs
VANCOUVER, BC--(Marketwired - June 22, 2017) - An air conditioner is a complex machine. As such, the specialists at Pro Ace Heating & Air Conditioning Services have published a gentle reminder that maintenance is a relatively modest investment compared to costly repairs. For more, go to: http://acecare.ca/proaceblog/annual-ac-tune-up/
/EINPresswire.com/ -- It's not unusual for homeowners to turn on the air conditioning when the warm weather arrives without any kind of inspection first. It's natural to assume it will function the same way it did when it was turned off. However, this can result in unexpected problems that cost a lot more to repair. To avoid this scenario, simply schedule an annual service and inspection before running the air conditioner.
Air conditioning units cool a designated space by removing warm, humid air. The process results in a lot of water being extracted. Having a professional air conditioning service company clear the drainage line can help prevent moisture build-up, mould, and bacteria-but more importantly it circumvents the possibility of water damage, which is always messy and expensive to repair.
There are plenty of benefits to an annual air conditioner tune-up. Most notably, it extends the life of the unit, prevents potential breakdowns, ensures the unit is operating efficiently, and promotes better air quality.
The article ends with a list of checkpoints, all of which are included in any service conducted by the air conditioning professionals at Pro Ace Heating & Air Conditioning Services. To learn more or schedule an inspection, contact Pro Ace Heating & Air Conditioning Services at 604-293-3770.
About the Company
Serving Vancouver for over 17 years with 75,000 happy clients, Pro Ace Heating & Air Conditioning Services Ltd. is made up of qualified professionals. Every technician possesses red seal, refrigerant mechanic, Class-A or Class-B gas fitting licenses. Pro Ace Heating & Air Conditioning Services Ltd. values customer satisfaction and is committed to making every customer a lifelong one. They offer free quotes and estimates with no obligation, and are prepared to beat any competitor's price. Inquire about our one-year, no-interest, no-payment financing on installations. For more information on the company, log on to http://acecare.ca or call 604-293-3770.
Pro Ace Heating & Air Conditioning Services Ltd.
Ali
604-454-7700
Company website: http://acecare.ca