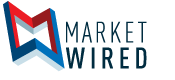 Baristas Targets US Hispanic-Americans with Spanish TV Spots on Telemundo, Galavision, Fox Deportes, CNN Espanol, ESPN Deportes, and Spanish Speaking Radio Stations
/EINPresswire.com/ -- SEATTLE, WA--(Marketwired - Jun 21, 2017) - Baristas Coffee Company (OTC PINK: BCCI) announced that it has expanded its advertising to target US Hispanic-Americans with Spanish TV spots on Telemundo, Galavision, Fox Deportes, CNN Espanol, ESPN Deportes, and Spanish speaking radio stations. The Spanish speaking advertisements focus on Baristas White Coffee single serve cups compatible with the Keurig 2.0 brewing system. TV and radio commercial production is currently underway and the advertisements are expected to begin running following the 4th of July.
Based on research from the National Coffee Association (NCA), coffee consumption is stronger among Hispanic Americans than non-Hispanics. Hispanic Americans appear to drink more premium coffee types than non-Hispanics (46% drink gourmet coffee beverages daily versus 29% of non-Hispanics). Also, daily espresso consumption is higher among Hispanics (32% versus 11%).
As reported by Reuters Hispanic-Americans help drive growth in U.S. coffee consumption, leading the way in growing coffee consumption in the United States. Specifically, important is the Younger Hispanic generations becoming key consumers in this industry. 41% of Hispanic coffee drinkers fall within the Millennial group (ages 18-24) compared to 26% of non-Hispanics. This is especially important to Baristas White Coffee brand which has experienced success in the 18 to 24 consumer markets.
Baristas recently kicked off a national multi-faceted advertising campaign which combines digital display advertising, Television, and Radio driving traffic directly to Amazon on Fox News, CNN, ESPN, Food Network, Cosmopolitan Magazine and Sports Illustrated. Also, Baristas has included a broad reaching terrestrial (over the air) radio campaign on over 120 stations nationally utilizing the top radio platform in the country. In addition, Baristas added Spotify the worlds most listened to streaming music to its campaign currently underway. This campaign is the initial expansion of advertising and focuses exclusively on the unique white coffee Keurig cups. A media plan has been developed extending out over the next 6 months focusing on the expanding Baristas White Coffee product line as well as other Baristas products soon to be announced.
Barry Henthorn CEO stated: "The Spanish speaking Hispanic population has previously been ignored by Baristas marketing efforts. The data is undeniably compelling supporting Baristas premium coffee has a place in the daily lives of Hispanic-Americans. We expect to be able to differentiate Baristas among other US brands by catering a segment of our advertising specifically to this increasingly valuable consumer segment."
Baristas partnered with Amazon, the most valuable retailer in the United States, to offer the only White Coffee single serve cups compatible with the Keurig® K-Cup® Brewing System 2.0 available on www.amazon.com at: https://www.amazon.com/Baristas-White-Coffee-Single-Arabica/dp/B018VYS7YW/ref=sr_1_1_a_it?ie=UTF8&qid=1496872256&sr=8-1&keywords=baristas+white+coffee through "Amazon Prime"
White Coffee is a rarity and is developed using a slow and low heat roast that preserves a much higher caffeine level than a traditional roast. Because the beans have been under-roasted, white coffee has a lighter taste than traditional coffee and is described as both neutral and nutty.
About Baristas Coffee Company:
www.baristas.tv Baristas is a national Coffee Company that is recognized throughout the US. It currently produces and sells coffee related products under the Baristas brand. The Baristas White Coffee single serve cups compatible with the Keurig 2.0 brewing system is the bestselling product in its category. Baristas also markets other coffee related products. Baristas gained mainstream exposure when it was the subject of "Grounded in Seattle" the reality show special feature which aired on WE tv. Baristas has recently refocused its business to focus on its wholesale and direct to consumer coffee based products such as single serve coffee pods compatible with Keurig 2.0 brewing system. Baristas special "Espresso Blend" and its revolutionary "White Coffee" have become strong sellers, with the lightly roasted 3X the caffeine, "White Coffee" becoming the number one white coffee Keurig compatible cup in the nation.

EIN Presswire does not exercise editorial control over third-party content provided, uploaded, published, or distributed by users of EIN Presswire. We are a distributor, not a publisher, of 3rd party content. Such content may contain the views, opinions, statements, offers, and other material of the respective users, suppliers, participants, or authors.