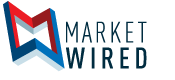 Kuuhubb Acquires Global Publishing Rights to My Hospital Game
/EINPresswire.com/ -- TORONTO, ONTARIO--(Marketwired - Jun 20, 2017) - Kuuhubb Inc. (TSX VENTURE:KUU) (the "Company" or "Kuuhubb") announces that it has finalized an agreement with Cherrypick Games to become its global distributor for its "My Hospital" simulation game.
Cherrypick Games is a global game developer and publisher based in Warsaw, Poland. The company was founded in 2014 by a team of industry veterans, all of whom have extensive experience in creating and marketing games for all leading gaming platforms. Cherrypick Games has developed and published 15 games including the successful My Hospital for iOS, Android and macOS. My Hospital has 3.5 M downloads and Kuuhubb plans to boost its marketing substantially in coming months by publishing it with Kuuhubb´s strategic partners globally. The game represents an increasingly popular sub-genre of medical simulation games. Cherrypick Games has infused its entry with complexity and depth often missing in this niche.
"Cherrypick Games medical simulation game, My Hospital, is a perfect match for Kuuhubb's lifestyle game portfolio," commented Kuuhubb's CEO Jouni Keränen. "Cherrypick Games and its team and entrepreneurs have impressed us with their performance and innovative approach. We believe that by implementing our growth engines Cherrypick and Kuuhubb will have a great future," he added.
"Cherrypick Games is very excited to cooperate with Kuuhubb on My Hospital. Kuuhubb's extended experience in the mobile freemium space will be a significant driver to further increase the scale of the game. Additionally, working with a strongly connected partner is key to success in the Asian market and Kuuhubb is definitely the right match," said Cherrypick Games founder and CEO, Martin Kwasnica.
On Friday, June 16, 2017, Kuuhubb started trading on the TSX Venture Exchange under the symbol "KUU.V". As previously disclosed in the Company's press release dated June 15, 2017, Kuuhubb successfully concluded a private placement offering of 7,593,750 subscription receipts (which were converted into common shares) at a price of CDN$0.80 per subscription receipt, for aggregate gross proceeds of CDN$6,075,000. "We are very proud of the team work that led to this successful financing. The Company has broadened its international shareholder base with investors from Finland, Switzerland, South Korea, Singapore and Canada," said Kuuhubb's Co-Founder and Executive Vice President Christian Kolster.
About Kuuhubb
Kuuhubb is a company active in the digital space that focuses mainly on Lifestyle and Mobile Video Game Applications. Its strategy is to create sustainable shareholder value through acquisitions of proven, yet underappreciated assets with robust long-term growth potential. Headquartered in Helsinki, Finland, the Company has a global presence with a strong focus on US brand collaborations and Asian partnerships.
Cautionary Note Concerning Forward-Looking Information
This press release contains forward-looking information. All statements, other than statements of historical fact, that address activities, events or developments that the Company believes, expects or anticipates will or may occur in the future (including, without limitation, statements regarding the Company's growth plans) are forward-looking information. This forward-looking information reflects the current expectations or beliefs of the Company based on information currently available to the Company. Forward-looking information is subject to a number of risks and uncertainties that may cause the actual results of the Company to differ materially from those discussed in the forward-looking information, and even if such actual results are realized or substantially realized, there can be no assurance that they will have the expected consequences to, or effects on the Company. Factors that could cause actual results or events to differ materially from current expectations include, among other things, risks related to the growth strategy of the Company, the early stage of the Company's development, competition from companies in a number of industries, the ability of the Company to successfully enter new markets and manage international expansion, future business development of the Company and the other risks disclosed under the heading "Risk Factors" in the Company's Filing Statement dated May 30, 2017 filed on SEDAR at www.sedar.com. Forward-looking information speaks only as of the date on which it is provided and, except as may be required by applicable securities laws, the Company disclaims any intent or obligation to update any forward-looking information, whether as a result of new information, future events or results or otherwise. Although the Company believes that the assumptions inherent in the forward-looking information are reasonable, forward-looking information is not a guarantee of future performance and accordingly undue reliance should not be put on such information due to the inherent uncertainty therein.
Neither TSX Venture Exchange nor its Regulation Services Provider (as that term is defined in the policies of the TSX Venture Exchange) accepts responsibility for the adequacy or accuracy of this release.

EIN Presswire does not exercise editorial control over third-party content provided, uploaded, published, or distributed by users of EIN Presswire. We are a distributor, not a publisher, of 3rd party content. Such content may contain the views, opinions, statements, offers, and other material of the respective users, suppliers, participants, or authors.