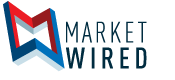 UPDATE/Stingray announces hiring of 400 new employees and expansion of its head office
/EINPresswire.com/ -- MONTREAL, QUEBEC--(Marketwired - Jun 16, 2017) -
UPDATE: A photo was added to this press release. If the photo is unavailable, please click on the following link: http://www.marketwire.com/library/20170616-Stingray-conferencedepresse_16juin2017_lrg.jpg
In response to growing demand for its services worldwide, Stingray (TSX:RAY.A)(TSX:RAY.B) is proud to announce that it is expanding its Montreal head office and hiring 400 new employees over the next five years.
"We recently announced unprecedented annual results for fiscal 2017. Our revenues have surpassed the $100 million mark. Recent acquisitions such as Yokee and C Music TV, forthcoming acquisitions, the diversification of our products here and elsewhere in the world, new service agreements with Amazon and Comcast, and the launch of new continuous music video channels are all clear indicators of our capacity to grow in the years ahead. We needed an additional 30,000 square feet to accommodate the 400 or so new employees we will need to hire to keep pace with our growth," said Eric Boyko, President, Co-founder, and CEO of Stingray.
"I am very pleased that Stingray decided to set up operations here 10 years ago and is today expanding its head office in Old Montreal. This announcement is a fine example of the very real economic recovery in our city. The 400 jobs created today will improve the quality of life for Montrealers, and I couldn't be happier," said Denis Coderre, Mayor of Montreal.
"We must celebrate the successes of our technology companies that, like Stingray, make their mark at home and abroad. The announcement of the expansion of Stingray's offices as well as the creation of some 400 jobs demonstrate that our targeted actions in the economic and digital spheres are bearing fruit. By continuing to grow in Montreal, the company recognizes not only the city's potential but also the high quality of local talent," said Dominique Anglade, Minister of Economy, Science and Innovation, and Minister responsible for the Digital Strategy.
"As the needs of Canadians continue to change and grow, so too must our creative industries adapt and innovate to meet these needs. I'm pleased that Stingray has stepped up to the challenge with the creation of 400 new jobs. Changes like these will help ensure that this key sector can continue to stimulate economic growth while strengthening the middle class and those working hard to join it," said the Honourable Mélanie Joly, Minister of Canadian Heritage.
Montreal: a dynamic, creative city
Stingray has been based in Montreal since it was founded 10 years ago. Although it is active internationally, the company has always based its development on the vitality of Montreal, Quebec, and Canada to become a global leader in multiplatform music services.
"This sense of identity and belonging is an integral part of our corporate culture. The promotion and advancement of local artists are part of our DNA, and the energetic, innovative and creative people here have ensured our success-past, present, and future," added Mr. Boyko.
Visit our multimedia library to download images
About Stingray
Stingray (TSX:RAY.A)(TSX:RAY.B) is a leading business-to-business multi-platform music and in-store media solutions provider operating on a global scale, reaching an estimated 400 million pay TV subscribers (or households) in 156 countries. Geared towards individuals and businesses alike, Stingray's products include the following leading digital music and video services: Stingray Music, Stingray Concerts, Stingray iConcerts, Stingray Brava, Stingray DJAZZ, Stingray Music Videos, Stingray Lite TV, Stingray Ambiance, Stingray Karaoke, NatureVision TV, Yokee Music, Festival 4K, and Classica. Stingray also offers various business solutions, including music and digital display-based solutions, through its Stingray Business division. Stingray is headquartered in Montreal and currently has close to 350 employees worldwide, including in the United States, the United Kingdom, the Netherlands, France, Israel, Australia, South Korea, and Singapore. Stingray was recognized in 2013 and 2014 as a finalist in the Top 50 of Deloitte's Technology Fast 50™ list, and figures among PROFIT magazine's fastest-growing Canadian companies. In 2016, Stingray was awarded best IR for an IPO at the IR Magazine Awards - Canada. For more information, please visit www.stingray.com.
Mathieu Peloquin
Senior vice-president, marketing and communications
Stingray
514-664-1244, ext. 2362
mpeloquin@stingray.com


EIN Presswire does not exercise editorial control over third-party content provided, uploaded, published, or distributed by users of EIN Presswire. We are a distributor, not a publisher, of 3rd party content. Such content may contain the views, opinions, statements, offers, and other material of the respective users, suppliers, participants, or authors.