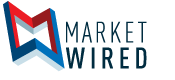 Intrinsyc Announces Appointment of Tracy Rees as Director
/EINPresswire.com/ -- VANCOUVER, BC--(Marketwired - June 15, 2017) - Intrinsyc Technologies Corporation ("Intrinsyc" or the "Company") (TSX: ITC) (OTC: ISYRF), a leading provider of solutions for the development of embedded and IoT products, today announced that it has expanded its board of directors by one director to a total of seven directors and have appointed the Company's President and Chief Executive Officer, Mr. Tracy Rees, as a Director effective immediately.
"As CEO, Tracy has been instrumental in establishing Intrinsyc as a leader in the rapidly expanding embedded device/IoT sector," stated George Duguay, Chairman of the Board, Intrinsyc Technologies Corporation. "Under his leadership, the Company established relationships with industry leading technology companies and built new products that are providing noteworthy revenue growth; culminating in Intrinsyc's recognition by the Canadian Innovation Exchange as 'One of Canada's Most Innovative Public Technology Companies' in 2015, and the selection as one of three Cantech Letter Awards Finalists for 'Canadian Tech Stock of the Year (TSX),' in 2016. We look forward to benefitting from his continued leadership in this expanded role with the Company."
About Intrinsyc Technologies Corporation
Intrinsyc Technologies Corporation is a product development company that provides hardware, software, and engineering and production services that enable rapid commercialization of IoT products. Solutions span the development life cycle from concept to production and help device makers and technology suppliers create compelling differentiated products with faster time-to-market. Intrinsyc's Open-Q™ System on Modules incorporate the industry's most advanced processor technology, and help OEMs to rapidly bring industry leading products, with rich functionality and high performance, to market. Intrinsyc is publicly traded (TSX: ITC) (OTC: ISYRF) and is headquartered in Vancouver, BC, Canada. For more information, please refer to the Intrinsyc's website at www.intrinsyc.com or contact:
George Reznik
Chief Financial Officer
Intrinsyc Technologies Corporation
Email: greznik@intrinsyc.com
Phone: +1-604-678-3734