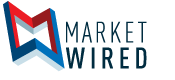 Ad Land's Jeff Rosenblum to Deliver Passionate Call to Action to Brands Seeking Change at ad:tech New York
Ad industry author and filmmaker of The Naked Brand to present at signature event
/EINPresswire.com/ -- NEW YORK, NY--(Marketwired - Jun 15, 2017) - ad:tech New York 2017, the original industry authority for marketing and media technology practitioners and digitally savvy brand marketers, announces that Jeff Rosenblum will take the stage at the November show, delivering a passionate call to action to brands seeking to disrupt business as usual and embrace technology innovation to create brand love. In the spirit of the show's theme, "ad:tech: Innovation in the Post-Advertising Era," the widely admired agency land principal, filmmaker and now author is expected to ignite the conversation onsite, as the show returns to the heart of the digital community in NYC.
In his session, "The Groundbreaking Strategy Behind The World's Passion Brands," Jeff reveals how passion brands emerge and empower by getting beyond interruption. He will help the audience of brand leaders and practitioners understand how fighting friction enables brands to liberate themselves from legacy business models and shift from pragmatic customer relationships to emotionally centered customer relationships -- which are core to lasting brand loyalty.
"Perhaps more than any other industry, marketing has been completely disrupted by technology. We spent years analyzing this topic for our book, Friction," said Rosenblum. "Specifically we focused on how passion brands are built in the age of disruption. We are excited to share our findings with the ad:tech audience. ad:tech has always been the conference where the most influential marketers gather to learn and exchange ideas. I think it's an ideal place to not only present findings from the book, but also spark insightful, passionate conversations between attendees."
A Closer Look at "The Groundbreaking Strategy Behind The World's Passion Brands"
Day One, time to be announced
Every industry around the globe is being completely disrupted. Stalwart brands are losing market share to upstarts that capture our collective consciousness. Billions of dollars are being made and lost while brands grasp for the newest tools and technology. But most don't realize the strategic underpinnings need to change. In this presentation, Jeff Rosenblum, author of Friction and Director of The Naked Brand, shows how to build a passion brand by focusing on empowerment over interruptions. He shows how fighting friction enables brands to divorce themselves from legacy business models and shift from rational customer relationships to emotional customer relationships. He will use neuroscience research, case studies and engaging stories to show how brands can embrace transparency, win brand evangelists and unleash unprecedented growth.
"We're excited for the community to join Jeff's session, one that plays perfectly into our transformation focused program," said Jan Barthelemy, Global Brand Director for ad:tech and iMedia. "When holding back a brand on its potential, a marketer may think it's the end goal to sell a customer something. But the end goal is in fact, as Jeff will reveal, to get customers to engage with your brand in a way that helps them become advocates, that helps them cherish your brand. A brand should want consumers to feel like it has contributed to their lives in some way and provided new value. That's the new 'advertising' on which Jeff is so powerfully versed. We're delighted he's joining and sparking up the conversation in November."
More Information:
About ad:tech
ad:tech is the original industry authority for marketing and media technology, where marketing, technology and media communities assemble to share new ways of thinking, build strong partnerships, and define new strategies to compete in an ever-changing marketplace. Several annual events around the world deliver immersive education through keynote speakers, timely topic-driven panels and hands-on workshops as well as showcase the latest products and solutions to help deepen understanding and create new ideas that will drive innovation. Attendees leave ad:tech inspired by what's new and what's next, armed with the tools and techniques they need to shift and re-imagine their own businesses. For more information, visit www.ad-tech.com. Follow @adtech on Twitter.
About Comexposium:
The COMEXPOSIUM Group, one of the world's leading event organizers, is involved in more than 170 B2C and B2B events across 11 different sectors, including IT, security, digital, high-tech, food, agriculture, fashion, construction, optics and transport. Comexposium hosts more than 3 million visitors and 45,000 exhibitors around the world.
Comexposium operates across 30+ global economic growth zones, such as: Algeria, Argentina, Australia, Belgium, Brazil, Canada, China, France, Germany, India, Indonesia, Italy, Japan, Korea, Monaco, Netherlands, New Zealand, Philippines, Qatar, Russia, Singapore, Spain, Thailand, Turkey, UAE, UK, USA.
Distribution channels:
Amusement, Gaming & Casino
,
Banking, Finance & Investment Industry
,
Book Publishing Industry
,
Consumer Goods
,
Education
,
IT Industry
,
Media, Advertising & PR
,
Music Industry
,
Technology
,
Telecommunications

EIN Presswire does not exercise editorial control over third-party content provided, uploaded, published, or distributed by users of EIN Presswire. We are a distributor, not a publisher, of 3rd party content. Such content may contain the views, opinions, statements, offers, and other material of the respective users, suppliers, participants, or authors.