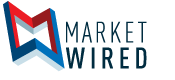 Vancouver Company Offers Fire Alarm Installation and Safety Plans for Clients
Vancouver fire protection company says poor fire safety planning can carry serious repercussions
/EINPresswire.com/ -- VANCOUVER, BC--(Marketwired - June 14, 2017) - Community Fire Prevention specializes in fire protection, suppression, inspection, maintenance, and other services to help businesses meet government mandated requirements. Properties found in violation of the BC Fire Code are often at higher risk of a fire event than properties that are in compliance. While fire alarm installation is a minimal requirement, most industries also require a fire safety plan. To get started, go to: http://www.comfire.ca/installation/fire-alarm-installation/
The owner (or owner's authorized agent) of the building is ultimately responsible for the implementation of proper fire safety and has a legal duty to make sure the building complies with regulations. Failure to do so may result in fines or criminal responsibility.
All Fire Safety Plans must adhere to the guidelines and requirements of Section 2.8 of the National and Provincial Fire Code. The three objectives of an approved plan are: prevention, safety, and control and extinguishment. In short, it outlines the routine fire safety practices to be used, and a sequence of routine steps to be taken to ensure the safety of the occupants, while minimizing damage to the property and environment.
Community Fire Prevention can develop a fire safety plan that meets the requirements of the BC Provincial Fire Code and the local authority that has jurisdiction. In addition, they offer a turnkey solution for fire alarm system installation that includes alarm system design, permits, installation, verification, and final approvals.
As trusted life and fire safety experts, the professionals at Community Fire Prevention can create a complete and detailed plan that takes the unique layout and specifications of your property into account. Reduce worry, plan ahead, and stay compliant by calling 604-944-9242.
About the Company
Community Fire Prevention is a family owned business that has been servicing Metro Vancouver and the Fraser Valley since 1986. With 30 years in the fire industry, Community Fire Prevention is relied on by thousands of customers for all of their Fire and Life Safety needs.
For more information, visit http://www.comfire.ca/ or call (604) 944-9242.