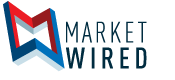 Omni Health, Inc. Announces Roll Out of Anti-Aging Product Line
/EINPresswire.com/ -- MIAMI, FL--(Marketwired - Jun 13, 2017) - Omni Health, Inc., (OTC PINK: OMHE), a vertically integrated healthcare company with focus on pharmaceutical, anti-aging products, and cannabis biotech engineering, announced today the roll out of Celeb Cream, anti-aging product line. Dr. Lawrence Samuels, a member of the Scientific Advisory Board of OMHE, was the scientific engineer of the Celeb Cream original products. Celeb Cream is an all-in-one anti-aging complex with the most effective peptides clinically proven to reduce appearance of wrinkles. For more information on Celeb Cream visit www.celebcream.com.
Celeb Cream, Inc., expects to bring more than $2M in revenue to OMHE over the course of the next year, increasing OMHE projections for this fiscal year to more than $10M in revenue. Andrey Soloviev, OMHE Chief Executive Officer, stated, "When we acquired Malecon Pharmacy approximately one year ago, it was our intent then to bring Celeb Cream into the business. We just needed to wait for the right time to make it happen." The roll-up of Celeb Cream into OMHE was without any shareholder dilution.
Dr. Lawrence E. Samuels, the chief of dermatology at St. Luke's Hospital in St. Louis and a widely respected leader in his medical field, has been developing anti-aging, skin care, and hair care products since 1966. Dr. Samuels is a member of the teaching faculty at Washington University Medical School and he has provided expert dermatological care for more than three decades. He's a board-certified dermatologist and a member of the American Academy of Dermatology and the American Society for Dermatologic Surgery.
"This Celeb Cream addition will allow us to fast track Omni Health's entry into the anti-aging and specialty skincare industries, a highly profitable marketplace that we have targeted as one of the key growth areas," said Omni Health CEO Andrey Soloviev.
For more information about Omni Health, go to www.OmniHealth.md
Safe Harbor Statement
Any statements contained in this press release that do not describe historical facts may constitute forward-looking statements as that term is defined in the Private Securities Litigation Reform Act of 1995. Any forward-looking statements contained herein are based on current expectations, but are subject to a number of risks and uncertainties. The factors that could cause actual future results to differ materially from current expectations include, but are not limited to, risks and uncertainties relating to the Company's ability to develop, market and sell products based on its technology; the expected benefits and efficacy of the Company's products and technology; the availability of substantial additional funding for the Company to continue its operations and to conduct research and development, and future product commercialization; and the Company's business, research, product development, regulatory approval, marketing and distribution plans and strategies.

EIN Presswire does not exercise editorial control over third-party content provided, uploaded, published, or distributed by users of EIN Presswire. We are a distributor, not a publisher, of 3rd party content. Such content may contain the views, opinions, statements, offers, and other material of the respective users, suppliers, participants, or authors.