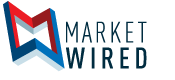 Vena Solutions and FinancialForce Team Up to Deliver Comprehensive Corporate Accounting and Finance Solution
Partnership Combines Cloud ERP and Accounting System with Advanced Budgeting, Planning and Reporting Software
/EINPresswire.com/ -- ALBANY, NY and TORONTO, ON and SAN FRANCISCO, CA--(Marketwired - Jun 13, 2017) - Vena Solutions, the fastest growing provider of cloud-based corporate performance management (CPM) software, and FinancialForce, the leading cloud ERP vendor on the Salesforce Platform, today announced a new partnership to offer a unified, one-stop solution to support a range of corporate ERP, accounting and finance needs.
"The solutions from Vena and FinancialForce are strong enough on their own, but a powerful combination together," said Craig Schiff, president and CEO, BPM Partners. "From the general ledger to dashboard reporting, the new, unified solution offers everything that corporate finance and accounting teams need."
Today's news designates Vena as a preferred financial planning and analysis (FP&A) partner for FinancialForce. The companies' integrated offering supports finance and accounting processes including budgeting, planning and forecasting, financial and management reporting, and financial close management. Finance and accounting teams benefit from one, unified cloud accounting, ERP and FP&A solution -- all accessible from any device or web browser.
Users can also leverage all Vena features from their FinancialForce solution, including:
Automated budgeting, planning and forecasting with a centralized database and built-in workflow, version control and detailed audit-trail.
The ability to continue using customers' existing Excel investments, such as financial statements, budget templates, forecast models and reports.
Automatic population of financial statements, along with real-time, personalized reports from FinancialForce's general ledger and operational data.
"Vena looks forward to working closely with FinancialForce to deliver the most comprehensive corporate cloud finance and accounting solution to customers worldwide," said Clark Muse, vice president of corporate development, Vena Solutions. "Our partnership represents a great marriage between two industry leaders, and a powerful value proposition to our existing and future customers."
"As two companies who are successfully transforming the financial management space, FinancialForce is very pleased to partner with Vena for budgeting, planning and forecasting," said Raphael Bres, general manager of financial management solution for FinancialForce. "Vena's flexibility, Excel interface and advanced reporting and analytics features are a great fit for our mutual customers."
About FinancialForce
Founded in 2009, FinancialForce is the leading Cloud ERP vendor with apps built entirely on the Salesforce platform. The company's Financial Management, Professional Services Automation (PSA), and Human Capital Management offerings provide services-centric businesses to organize sales, services, finance, and HR entirely around their customers. Headquartered in San Francisco, FinancialForce is backed by Salesforce Ventures, Technology Crossover Ventures, Advent International, and UNIT4. For more information, visit www.financialforce.com.
About Vena Solutions
Vena Solutions provides budgeting, planning and revenue forecasting software for medium and large sized organizations. For finance and executive teams, Vena combines a centralized database, sophisticated workflow, powerful reporting and advanced analytics with Excel to create a cloud-based corporate performance management (CPM) solution. The best companies in the world use Vena to get trusted numbers and insights fast. Vena is the fastest growing cloud CPM company and the only one to embrace -- not replace -- Excel. Visit us at www.venasolutions.com.
Media Contacts
Danielle Salvato-Earl
Kulesa Faul for Vena Solutions
(650) 922-7287
Email Contact

Allie Rosenburg
FinancialForce.com
(860) 377-5954
Email Contact