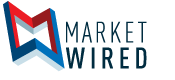 Cosmunity Teams with 'King of Fandom' Orlando Jones to Connect Geeks and Pop Culture Enthusiasts Across the Globe
American Gods actor and social media influencer to serve as Chief Strategy Officer for fandom-centric app
DALLAS, TX--(Marketwired - June 13, 2017) - Cosmunity today announced actor, social media influencer, and 'King of Fandom' Orlando Jones will join the company as Chief Strategy Officer. Jones is a longtime self-proclaimed geek and pop culture enthusiast with a loyal following and is well-respected within various circles of fandom.
Jones will help bring Cosmunity to a mass audience of fans that love engaging with like-minded individuals in the geek culture community -- both on a social level, and through transactions with their favorite vendors and peers. Cosmunity is an iOS, Android and Web platform that aggregates and connects fans of anime, cosplay, comics, gaming, and more by enhancing and facilitating real world interactions.
"Throughout my career, I've worked to connect people of all walks of life, through comedy and entertainment, because I love the passion of the fans. That's what Cosmunity is all about -- connecting passionate fans with each other in a way that's never been done before," said Jones. "We want to bring the excitement of a convention into the palm of your hand -- just because the Con ends doesn't mean the fun has to. It's time for the geeks to unite and join Cosmunity. Let's have some fun."
Over a 30-year career, Jones has entertained the masses through TV, movies, stand-up comedy, and now a growing social media following. Jones's latest endeavor is playing Mr. Nancy in the acclaimed American Gods TV series, which premiered in May. He also recently served as executive producer of Tom Clancy's Ghost Recon: War within the Cartel for Amazon and Twitch.
"We couldn't be more thrilled to have Orlando join the Cosmunity team. No one is more plugged in to what the fans want than the 'King of Fandom' himself," said Cole Egger, Cosmunity co-founder and CEO. "Orlando's knowledge of the many aspects of fandom, as well as his passion and enthusiasm for the community, will be a tremendous asset for Cosmunity as we continue our mission of connecting fans across the world."
The addition of Jones to the Cosmunity team is another exciting step in the growth of the platform since its launch in February of this year. The company also recently completed a $600,000 seed funding round, and is now moving toward a Series A round. It received one of the first ever $25,000 grants from UT Dallas Seed Fund in May, and was a sponsor at Silicon Valley Comic Con at the end of April.
/EINPresswire.com/ -- New features
Cosmunity also launched several new features, including Fandoms and Beams:
Fandoms: Users can subscribe to community curated feeds for specific fandoms (Game of Thrones, American Gods, Batman, etc.) to provide a more relevant and streamlined content experience.
Beams: Users can send 140-character messages to their followers. This is useful for finding friends at conventions, sharing time sensitive information, or planning last minute meetups. Followers near the sender's geolocation receive push notifications and messages disappear after 24 hours.
To download Cosmunity for iOS or Android, please tap this on your phone.
About Cosmunity
Cosmunity -- the never-ending con -- is the first and only single platform that connects the geek community across mobile and web. With robust features such as event discovery, photo & video sharing, social connections, and a marketplace devoted solely to the unique universe of fandoms, all fans can share, discover, engage, and transact in one central place. Cosmunity is currently available for download for both the Google Play and Apple App Store. For more information on Cosmunity, please visit Cosmunity.com.

EIN Presswire does not exercise editorial control over third-party content provided, uploaded, published, or distributed by users of EIN Presswire. We are a distributor, not a publisher, of 3rd party content. Such content may contain the views, opinions, statements, offers, and other material of the respective users, suppliers, participants, or authors.