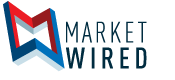 JSA's Telecom Exchange (TEX) Features Line-Up of Esteemed Industry Experts for CEO Roundtables at 2017 NYC Event
TEX NYC CEO Roundtables Focus on the Issues Driving the Future of Tech and Telecom -- including IoT, Telemedicine, Network Security, Subsea Cable and Innovative Interconnections
/EINPresswire.com/ -- MIDDLEBROOK, VA--(Marketwired - Jun 12, 2017) - Jaymie Scotto & Associates (JSA), the premier provider of PR, Marketing and Event Planning services to the tech and telecom industries, and founder and host of Telecom Exchange (TEX), the executive-level networking event where communications and technology meet, announces CEO Roundtable participants and topics for its 2017 TEX NYC event, taking place June 20-21 at Cipriani Wall Street. TEX NYC features five CEO Roundtables, offering an opportunity for tech and telecom visionaries to share vital industry predictions and to participate in casual and educational discussions -- moderated by prominent industry analysts, journalists, bloggers and social influencers. 
CEO Roundtable 1, "IoT Myths and Realities - The Future is Now," moderated by Robert Powell, Editor & Creator, Telecom Ramblings, takes a pragmatic look at the realities of IoT from a street level view to provide a glimpse of how IoT is being used today. Veteran participants include Jonathan Martone, Direct Colocation Engineering, Cyxtera Technologies; James Nesfield, CTO, Chirp; Tamara Budec, VP of Services, Digital Realty; David Erickson, Founder & CEO, FreeConferenceCall.com and Nancy Green, Global Healthcare Business Development & Strategy Executive Leader, Verizon.
CEO Roundtable 2, "Network Security in 2017 & Beyond," is moderated by Evan Kirstel, Social Media Business Strategist-Advisor, United Communications Strategies. This roundtable explores network security with an eye on new technologies, increasing threats and possible solutions. Distinguished panelists include Jason Cook, Managing Director, The Chertoff Group; Najam Ahmad, VP of Network Engineering, Facebook; George Kaichis, CTO, WireIE; Leo Taddeo, Chief Information Security Officer, Cyxtera Technologies and Laurent Gil, Co-Founder, Chief Product Officer, ZENEDGE.
CEO Roundtable 3, "The Telemedicine Revolution: Big Data, IoT and 5G Leading the Way," will explore the current state of Telemedicine and how Big Data analytics, IoT and future network technologies, such as 5G, are changing both how healthcare is administered and how healthcare administrators do business. The roundtable is moderated by Larry Walsh, CEO, The 2112 Group and Founder of Channelnomics. Distinguished panelists include Felipe Alvarez, CEO, Axiom Fiber Networks; Brian Proffit, VP of Business Development & Smart Cities Infrastructure, Adtell; Cliff Kane, Co-CEO, Cleareon Fiber Networks; Drew Mullin, Senior VP Business Development & Strategy, Lightower Fiber Networks and Nancy Green, Global Healthcare Business Development & Strategy Executive Leader, Verizon.
CEO Roundtable 4, "Taking Stock: Today's Subsea Cable Space," is moderated by Elaine Stafford, Managing Partner, DRG Undersea Consulting. The panel will focus on taking stock in the technological advancements and business trends driving today's subsea cable marketplace. Featured speakers include Mike Cunningham, CEO, Crosslake Fibre; Eduardo Falzoni, CEO, GlobeNet; Chris McKee, General Counsel and EVP, Corporate Development, GTT and Matthew Ma, Executive of Network Engineering, Tata Communications.
The final CEO Roundtable, "Innovative Interconnections & Its Impact on Business," is moderated by Richard Lukaj, Senior Managing Director, Bank Street. The panel will explore the latest cross-connect methodologies as well as the benefits, future opportunities, and challenges associated. Renowned panelists include Najam Ahmad, VP of Network Engineering, Facebook; Patrick Coughlin, Executive VP & Chief Revenue Officer, FirstLight; Frank Rey, Director Global Network Acquisition Group, Microsoft; Gil Santaliz, Founder and Managing Member, NJFX and Richard Steenbergen, CTO, PacketFabric.
Telecom Exchange NYC will be held on June 20-21, 2017 at Cipriani Wall Street. Very limited branding opportunities remain. For more information, email info@thetelecomexchange.com. To register, visit www.thetelecomexchange.com/nyc/register.
About JSA
Celebrating more than 12 years of success, Jaymie Scotto & Associates (JSA) is the preeminent provider of Public Relations, Marketing and Event Planning services to the tech and telecom industries. Awarded 'Most Outstanding Telecoms PR Agency' by LiveWire for 2015 & 2016, our success is attributed to our skilled JSA team, innovative tools, and established media and industry relationships, allowing us to deliver the finest outreach and brand awareness services available -- with measurable return on investment. Our clients enjoy 'insider access' to the top journalists, bloggers, analysts and thought leaders shaping tech and telecom -- as well as critical networking opportunities, including JSA's own industry networking event, Telecom Exchange (TEX).
We also feature client and marketplace news via JSA WalkOuts (new, 3D-like interactive video for lead generation), JSA TV (our video newsroom on YouTube), JSA Radio (our podcast channel on iHeartRadio), Virtual CEO Roundtables (our monthly panel discussions with top industry thought leaders), Tech & Telecom News & Trends (our newsletter) and Tech and Telecom News Now (our industry blog).
To learn more about how JSA can elevate your brand, visit www.jaymiescotto.com.
Join the conversation: Follow JSA on LinkedIn and Twitter.
Embedded Video Available: http://www2.marketwire.com/mw/frame_mw?attachid=3147368

For media inquiries, please contact:
Jaymie Scotto & Associates (JSA)
+1 866.695.3629
Email Contact