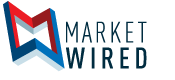 New Brand Marketing Accelerator Fortnight Collective Launches in Boulder
Founding Clients Include Yasso, Nestlé Purina, Vail Resorts, Made In Nature, Eco-Products and FlexJobs
BOULDER, CO--(Marketwired - June 08, 2017) - Announced today is the launch of Fortnight Collective, a brand marketing accelerator headquartered in Boulder. Born from the belief that the strategic and creative brand development process can be liberated from drawn out traditional approaches, the agency is on a mission to help clients be better, faster. The name, Fortnight Collective, reflects the two-week timeframe it takes the agency to solve for a brand challenge, from initial briefing to developing solutions -- across product innovation, brand strategy and creative development. Launch clients include a range of companies, from established, large enterprises to mid-sized companies and startups.
/EINPresswire.com/ -- "At Yasso, our mission is to shake up the dessert industry by offering consumers great tasting, indulgent products that aren't calorie bombs. To communicate that bold ambition, we needed an exciting concept to rise above our competitors in a crowded category," said Drew Harrington, co-founder and co-CEO of Yasso Frozen Greek Yogurt. "Fortnight Collective was a great partner to keep us on the crest of modern culture and help get us to market quickly. Their experience and creativity is a perfect match for our entrepreneurial roots and made for a successful partnership. In just two weeks, we landed on 'Boom Goes the Ice Cream,' a campaign idea that we love and encompasses what the brand is all about. We're excited for the launch!"
Fortnight Collective's process accelerates to an advertising hack at the end of week one -- an immersive, one-day work session in which the agency's highly specialized creative and strategic talent work in tandem with the client. Coming out of the hack, the team then identifies the strongest ideas to advance into testing and ultimately production, drastically accelerating the strategic and creative process.
Fortnight Collective was established by Andy Nathan, Founder and CEO. During his 20 years of experience at top agencies, he has served as CMO of Victors & Spoils, Managing Director of TBWA\Chiat\Day NY, and VP/Account Director at Crispin, Porter + Bogusky, in addition to roles at BBH New York and Ogilvy New York and London. Nathan has worked on brands like IBM, Miller Lite, Microsoft Windows, McDonald's and Smirnoff, among others. He has been an integral part of multiple award-winning campaigns, taking home Cannes Lions, Effies, One Show and ANDY Awards. Nathan has witnessed an evolving marketing landscape - gone are the Mad Men days of enormous budgets and extended timelines. Brands need to be much more nimble and fast-moving to react to the saturated media landscape and constant need for reinvention.
"We believe that if you want to change the world, all you need is the right people and not enough time," said Nathan. "While tongue-in-cheek, at Fortnight Collective, we believe that often times those initial, spontaneous ideas end up being the best ideas -- stripping away lengthy processes, politics or group-think. Our hack process, facilitated by a tight team of senior strategic and creative experts, helps brands get where they need to be on an accelerated track. And we've seen brands jump at the opportunity."
Joining Nathan to lead the team in the role of Director of Client Services is Mandy Eckford. With over 15 years of experience helping brands shape modern culture at leading agencies like TBWA\ in New Zealand, Venables Bell & Partners, Deutsch LA and Victors & Spoils, she helped launch the Audi Q5 and TDI, won a Cannes Lion for Tourism New Zealand's 100% Middle-earth campaign, rebranded Broccoli to encourage the country to eat its vegetables in an initiative that landed on the cover of The New York Times Magazine and helped Michelle Obama's team ideate around Let's Move and SNAP.
The agency's mantra, 'Better Hustle' references the speed to market brands require, and the agency's ability to assemble a nimble team of handpicked talent with expertise in any given field, cutting out lengthy processes and group-think that can get in the way of progress. Fortnight's collective consists of creatives, strategists and experts who have worked inside the walls of Crispin Porter + Bogusky, Anomaly and R/GA, among others.
About Fortnight Collective
Fortnight Collective is a brand marketing accelerator driven by the desire to liberate the strategic and creative development process. With their advertising hack process, Fortnight Collective tackles brand strategy and campaign development -- all in two weeks. Gone are the days of lengthy processes, group-think, and all the things that get in the way of progress. By putting the right talent around the table at the right time, they look to accelerate brand momentum for their clients. In keeping with their rallying cry 'Better Hustle,' Fortnight helps brands be better, faster. Founding clients include Yasso Frozen Greek Yogurt, Nestlé Purina, Vail Resorts, Made In Nature, Eco-Products, FlexJobs and Upslope Brewing Company. For more information, visit: www.fortnightcollective.com