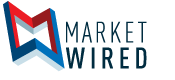 JSA Welcomes 40+ Key Media Partners to Telecom Exchange NYC June 20-21
40+ Journalists and Analysts in Mainstream, Tech and Telecom Media Attending and Partnering with TEX Include ATLANTIC-ACM, Bisnow, Built in NYC, ChannelVision Magazine, CIO Review, Fierce Markets, Light Reading, New York City Wired, RCR Wireless, Telecom Ramblings, Telecom Reseller, TeleGeography, TMCnet and Many More
/EINPresswire.com/ -- MIDDLEBROOK, VA--(Marketwired - Jun 8, 2017) - Jaymie Scotto & Associates (JSA), the premier provider of PR, Marketing and Event Planning services to the tech and telecom industries, and founder and host of Telecom Exchange (TEX), the premier industry networking event where communications and technology meet, announces today that over 40 media representatives will participate in TEX NYC, taking place June 20-21 at Cipriani Wall Street in New York.
This year's TEX media partners include ATLANTIC-ACM, Bisnow, Built in NYC, ChannelVision Magazine, CIO Review, CyberTrend, DASpedia, Fierce Markets, Financial Poise, GeoTel Communications, Greater New York Chamber of Commerce, HostingCon/Penton, Light Reading, Mind Commerce, Nasdaq, New York City Wired, Ocean News & Technology, RCR Wireless, Source Media, Strtup Boost, Submarine Cable World, Telecom Council of Silicon Valley, Telecom Engine, Telecom Ramblings, Telecom Reseller, Telecom Review North America, TeleGeography, The 2112 Group, TMCnet, Vertical Systems Group, Virtual Strategy Magazine, Wall Street Technology Association and others.
TEX NYC will once again host its 'Video Interview Zone,' an evolution to the traditional trade show pressroom format and Red Carpet area where tech and telecom media leaders, RCR Wireless, JSA TV and JSA Radio, will conduct c-level video and podcast interviews, overlooking the TEX Exhibit Hall, on the balcony level.
All interview times for the TEX Video Interview Zone as well as with TEX NYC's 40+ other media attendees are pre-planned through the TEX Meeting Manager. Only registered TEX attendees can gain access; to quickly register, visit www.thetelecomexchange.com. 
"As hosts of Telecom Exchange and as the leading PR firm dedicated to the tech and telecom industries, we are pleased to offer our attendees the TEX NYC Video Interview Zone as a prime opportunity to share their companies' breaking news and latest achievements directly with influential media, on one of the most cutting edge news platforms available in our industry today," states Jaymie Scotto Cutaia, CEO and Founder of JSA.
If your company would like to announce news at Telecom Exchange June 20-21, please email events@jaymiescotto.com. 
If you are an accredited media representative that would like to be considered for a complimentary media pass to the event, please email info@thetelecomexchange.com. 
Telecom Exchange NYC will be held on June 20-21, 2017 at Cipriani Wall Street. There are only a couple remaining exhibit tables and sponsorship packages remaining. For more information, email info@thetelecomexchange.com.
About JSA
Celebrating more than 12 years of success, Jaymie Scotto & Associates (JSA) is the preeminent provider of Public Relations, Marketing and Event Planning services to the tech and telecom industries. Awarded 'Most Outstanding Telecoms PR Agency' by LiveWire for 2015 & 2016, our success is attributed to our skilled JSA team, innovative tools, and established media and industry relationships, allowing us to deliver the finest outreach and brand awareness services available - with measurable return on investment. Our clients enjoy 'insider access' to the top journalists, bloggers, analysts and thought leaders shaping tech and telecom - as well as critical networking opportunities, including JSA's own industry networking event, Telecom Exchange
(TEX).
We also feature client and marketplace news via JSA WalkOuts (new, 3D-like interactive video for lead generation), JSA TV (our video newsroom on YouTube), JSA Radio (our podcast channel on iHeartRadio), Virtual CEO Roundtables (our monthly panel discussions with top industry thought leaders), Tech & Telecom News & Trends (our newsletter) and Tech and
Telecom News Now (our industry blog).
To learn more about how JSA can elevate your brand, visit www.jaymiescotto.com.
Join the conversation: Follow JSA on LinkedIn and Twitter.
Embedded Video Available: http://www2.marketwire.com/mw/frame_mw?attachid=3146984

For media inquiries, please contact:
Jaymie Scotto & Associates (JSA)
+1 866.695.3629
Email Contact