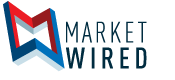 Saavy Naturals New Hemp Products Target ~$1 Billion Market -- CFN Media
/EINPresswire.com/ -- SEATTLE, WA--(Marketwired - Jun 8, 2017) - CFN Media Group ("CannabisFN"), the leading creative agency and digital media network dedicated to legal cannabis, announces publication of an article discussing Trimax Corporation (OTC PINK: TMXN), dba Saavy Naturals Inc., its recent launch of hemp oil products, and long-term potential.
The U.S. hemp industry was worth about $688 million in 2016, according to Hemp Business Journal and Vote Hemp, including soaps, seeds, oils, protein powders, shampoos, cereals, and numerous other products. With over 30 states legalizing hemp farming, the U.S. has become the largest consumer market for hemp products worldwide, while researchers are only starting to realize the many potential benefits of the non-psychoactive plant.
Grand View Research estimates that the global market for organic personal care products reached $10.6 billion in 2015 and accounted for about 12% of global revenue for the industry. Improving standards of living and increased consumer awareness of harmful chemicals, such as phthalates, aluminum salts, and parabens, have led to increased consumption of organic personal care products and will continue to drive future growth.
New Product Launches
Saavy Naturals recently announced the launch of Saavy Naturals "Bay Rum & Hemp," which is a natural extension to its current line of products, including body cream, bar soap, body scrub, shampoo, and conditioner. The new products became available for purchase online June 7, 2017 at www.saavynaturals.com. In addition, the company has released two introductory gift sets beginning on the same date targeting Father's Day.
"We are excited to be adding this new line of hemp oil products to our brand," said Chief Operating Officer Debra Saavedra. "Research clearly shows that the high content of amino acids and nutrients in hemp oil are extremely beneficial to the skin, and this aligns perfectly with our brand mission of using the most highly effective ingredients that are natural and food-grade quality. This new herbal blend is perfectly suited for men, yet women love it, too."
Saavy Naturals produces a complete line of Natural Skin Care products, including body creams, body scrubs, body wash, shampoos, conditioners, bath bombs, bath salts, and candles that are 100% natural, vegan, gluten-free, soy-free, cruelty-free, non-GMO, and food-grade. These products can be found in retailers like Whole Foods, Vitamin Cottage, and Gelson's Market, as well as online through its website and Amazon.com.
Please follow the link to read the full article and see the interview: http://www.cannabisfn.com/saavy-naturals-new-hemp-products-target-1-billion-market/
Learn how to become a CFN Media client company, brand or entrepreneur: http://www.cannabisfn.com/become-featured-company/
Download the CFN Media iOS mobile app to access the world of cannabis from the palm of your hand: https://itunes.apple.com/us/app/cannabisfn/id988009247?ls=1&mt=8
Or visit our homepage and enter your mobile number under the Apple App Store logo to receive a download link text on your iPhone: http://www.cannabisfn.com
About CFN Media
CFN Media (CannabisFN), the leading creative agency and media network dedicated to legal cannabis, helps marijuana businesses attract investors, customers (B2B, B2C), capital, and media visibility. Private and public marijuana companies and brands in the US and Canada rely on CFN Media to grow and succeed.
CFN launched in June of 2013 to initially serve the growing universe of publicly traded marijuana companies across North America. Today, CFN Media is also the digital media choice for the emerging brands in the space.
Disclaimer:
 Except for the historical information presented herein, matters discussed in this release contain forward-looking statements that are subject to certain risks and uncertainties that could cause actual results to differ materially from any future results, performance or achievements expressed or implied by such statements. Emerging Growth LLC, which owns CFN Media and CannabisFN.com, is not registered with any financial or securities regulatory authority, and does not provide nor claims to provide investment advice or recommendations to readers of this release. Emerging Growth LLC may from time to time have a position in the securities mentioned herein and may increase or decrease such positions without notice. For making specific investment decisions, readers should seek their own advice. Emerging Growth LLC may be compensated for its services in the form of cash-based compensation or equity securities in the companies it writes about, or a combination of the two. For full disclosure please visit: http://www.cannabisfn.com/legal-disclaimer/.

EIN Presswire does not exercise editorial control over third-party content provided, uploaded, published, or distributed by users of EIN Presswire. We are a distributor, not a publisher, of 3rd party content. Such content may contain the views, opinions, statements, offers, and other material of the respective users, suppliers, participants, or authors.