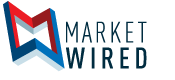 American Leisure Holdings, Inc.'s GG Media Network Presents "4Cast," A Weekly Esports Show
Meet the "4Cast" Team: From Left to Right: Curtiss Frisle, Henry Watkins, Lauren Compton, Alex Corea, Kimberly Crossman, Pauline Yasuda, Frauq Tauheed, Sinead deVries
Click here for high-resolution version
/EINPresswire.com/ -- LAS VEGAS, NV--(Marketwired - Jun 8, 2017) - Interest in esports is skyrocketing with millions of fans around the globe watching the action and cheering for their favorite players and teams. To provide this global audience with the high-quality programming they demand, American Leisure Holdings, Inc.'s (OTC: AMLH) GG Media Network, is launching "4Cast," the first weekly highlight, news and commentary show focusing on esports and the world of gaming.
Watch the Sizzle Reel: http://bit.ly/4CastSizzle
"GG Media Network has assembled a strong team to host the show and selected correspondents who will provide humorous, informative and insightful takes on the world of esports and gaming," said Christian Bishop, chief executive officer, GG Media Network. "In looking across the spectrum of programming today, we saw a gap when it comes to high-quality news, information and entertainment for the esports community. Our new show, '4Cast' is designed to close that gap and connect people with the content they love."
The Team:
Host Alex Corea: Known for his work on "The Attack," Alex will bring a genuine fan's perspective to the show, adding levity and connecting the audience to the more humorous side of gaming and esports.
Host Kimberly Crossman: Actress, writer, producer, Kimberly Crossman, brings her love of esports and comedy to the show. She will engage viewers with the types of questions and insights on every gamers mind.
Correspondents: Rounding out the show is a team of correspondents including Lauren Compton, Curtiss Frisle, Sinead deVries, Frauq Tauheed, Pauline Yasuda and Henry Watkins.
Show Segments Will Include:
Top News Stories: Hosts report on the top esports news of the week
4Cast Focus: An in-depth feature story on esports tournaments and emerging industry trends
4Casters 4Cast: Some of the biggest names in esports predict the outcomes of upcoming tournaments and provide expert insights
4Cast 4Noobs:"4Cast's" Noob Caster takes a popular game and explains how it works
Nerf/Buff of the Week: Hosts highlight one positive and one negative change in an esports game, deemed large enough to be considered the "Nerf" and "Buff" of the week
Rage Quit: An esports insider gives a "rage-filled" commentary on a hot-button issue
The Rundown: A recap of the scores of the major tournaments of the week
Watch the Promos:
http://bit.ly/4CastBabyPromo
http://bit.ly/4CastSeriouslyPromo
http://bit.ly/4CastSexyPromo
The series has been developed in partnership with well-known actor, director, writer and esports legend Travis Oates, recognized for his work as one of the original co-hosts of the G4TV program "Arena," a competitive gaming show with Wil Wheaton. 
"In consideration of the '4Cast' concept we looked at all the things we as gamers want and worked to create a show that delivers exceptional content in a fun and energizing format," said Oates. "When watching '4Cast,' our audience will get the news they need along with plenty of laughs."
About GG Media Network
GG Media Network is an esports production company that is redefining how news and information about esports and gaming are covered and shared. Unlike any other company, GG Media Network provides the tools and resources for gamers, fans and enthusiasts to connect and interact with the games they love and the content that feeds their passion. In 2017, GG Media Network acquired American Leisure Holdings Inc. (OTC: AMLH).
To learn more about GG Media Network visit our website, www.GGMediaNetwork.com and get to know us:
Like GG Media Network on Facebook, @GGMediaNetwork and sign up for Facebook Live Alerts
Follow us on Twitter, @GGMediaNetwork and @MrCBishop
SAFE HARBOR:
Statements about the Company's future expectations and all other statements in this site other than historical facts, are "forward-looking statements" within the meaning of Section 27A of the Securities Act of 1933, Section 21E of the Securities Exchange Act of 1934, and as that term is defined in the Private Securities Litigation Reform Act of 1995. The Company intends that such forward-looking statements be subject to the safe harbors created thereby. The site information contains information relating to the Company that is based on the beliefs of the Company and/or its management as well as assumptions made by and information currently available to the Company or its management. When used in this site, the words "anticipate," "estimate," "expect," "intend," "plans," "projects," and similar expressions, as they relate to the Company or its management, are intended to identify forward-looking statements. Such statements reflect the current view of the Company regarding future events and are subject to certain risks, uncertainties and assumptions, including the risks and uncertainties noted. Should one or more of these risks or uncertainties materialize, or should underlying assumptions prove to be incorrect, actual results may vary materially from those described herein as anticipated, believed, estimated, expected, intended or projected. In each instance, forward-looking information should be considered in light of the accompanying meaningful cautionary statements herein. Factors that could cause results to differ include, but are not limited to, successful performance of internal plans, the impact of competitive services and pricing and general economic conditions.
Federal securities laws, such as Rules 10b-5 and 15c2-11 of the Securities Exchange Act of 1934 ("Exchange Act") as well as Rule 144 of the Securities Act of 1933 ("Securities Act"), and state Blue Sky laws, require issuers to provide adequate current information to the public markets. With a view to encouraging compliance with these laws, OTC Markets Group has created these OTC Pink Basic Disclosure Guidelines. We use the basic disclosure information provided by OTC Pink companies under these guidelines to designate the appropriate tier in the OTC Pink marketplace: Current, Limited or No Information. OTC Markets Group may require companies with securities designated as Caveat Emptor to make additional disclosures in order to qualify for OTC Pink Current Information tier.
Image Available: http://www2.marketwire.com/mw/frame_mw?attachid=3146828