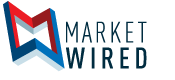 BSEG and HiFEX Chairman Acquires Charlie Hunnam Starrer "PAPILLON" for Greater China
/EINPresswire.com/ -- HOLLYWOOD, CA--(Marketwired - June 07, 2017) - Big Screen Entertainment Group (OTC PINK: BSEG) and Hollywood International Film Exchange (HiFex) Chairman, Dr. Jimmy Jiang has acquired the new Charlie Hunnam and Rami Malek epic remake of the 1973 Steve McQueen/Dustin Hoffman movie, PAPILLON for release in Greater China.
"We, and our China partners will be releasing the film theatrically in Greater China in mid 2018," stated Dr. Jiang.
PAPILLION is a modern retelling of the original, based on the memoirs of convicted felon and fugitive Henri Charriere (played by "Pacific Rim" "Sons of Anarchy" Charlie Hunnam), who staged an epic escape from Devil's Island, a notorious penal colony in French Guiana, South America. The petty criminal from the Parisian underworld was unjustly convicted of murder in 1930s France. Charriere provides protection from fellow thug inmates for quirky counterfeiter Louis Dega (played by "Mr. Robot's" Rami Malek), who in turn agrees to finance his prison escape.
Directed by Michael Noer, produced by Ram Bergman, Roger Corbi, David Koplan and Joey McFarland, screenplay written by Aaorn Guzikowski.
BSEG CEO, Kimberley Kates stated, "This is another exciting acquisition by Dr. Jiang for HiFex/BSEG as we expand our mission on building strong relationships between Hollywood and Chinese cinema. We continue to strengthen our partnerships with talented, quality filmmakers for the future."
BSEG/HiFex Chairman, Dr. Jimmy Jiang has actively been acquiring film titles for theatrical release in China through strong connections and partnerships with the China film industry. Dr. Jiang and Ms. Kates have been acting as a bridge to co-productions and distribution for Hollywood and Greater China.
ABOUT BIG SCREEN ENTERTAINMENT GROUP - established in 1995, Big Screen Entertainment Group (BSEG) is an entertainment company with a diversified presence in motion picture production and distribution, education, digital distribution and global sales.
Forward-Looking Statements: A number of statements contained in this press release are forward-looking statements that are made pursuant to the safe harbor provisions of the Private Securities Litigation Act of 1995. These forward-looking statements involve a number of risks and uncertainties, including timely development, and market acceptance of products and technologies, competitive market conditions, successful integration of acquisitions and the ability to secure additional sources of financing. When used in this press release, words such as "could," "plan," "estimate," "expect," "intend," "may," "potential," "should," and similar expressions are forward-looking statements

EIN Presswire does not exercise editorial control over third-party content provided, uploaded, published, or distributed by users of EIN Presswire. We are a distributor, not a publisher, of 3rd party content. Such content may contain the views, opinions, statements, offers, and other material of the respective users, suppliers, participants, or authors.