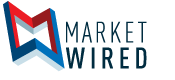 CLR Roasters Opens Distribution to Northeast For Josie's Java House and Cafe La Rica Coffee Brands Via Alliance With Leading Distributor, Vel-Mac Foods
/EINPresswire.com/ -- SAN DIEGO, CA--(Marketwired - Jun 7, 2017) - Youngevity International, Inc. (OTCQX: YGYI) today announced that its wholly-owned subsidiary CLR Roasters has forged an alliance with prestigious food distributor Vel-Mac Foods. Vel-Mac has selected CLR Roasters' coffees as the first and only coffees that the company will distribute. It will represent CLR's premier gourmet coffee brands -- Josie's Java House K-Cups and Café La Rica brand Espresso -- throughout the Northeast in states that include New York, New Jersey, Connecticut, Massachusetts, Pennsylvania, Delaware and Maryland. 
"The relationship with Vel-Mac extends our CLR Roasters company-owned coffee brands to a large footprint of strategic retail accounts throughout the Northeast," stated Dave Briskie, President and CFO of Youngevity. "Consumers in key states and in premiere cities including New York, Boston and Philadelphia will be able to enjoy the quality and excellence delivered by Josie's Java House and Café La Rica. We are optimistic that both our company owned brands will continue to expand across the US."
"We are very excited to begin shipping to the Northeast region through our new relationship with a well-established distributor, Vel-Mac," said Steve Wallach, CEO and Chairman of Youngevity. "We believe the accessibility and acceptance of our products recently exemplified in Miami with Café La Rica being named the official Cafecito of the Marlins, can now extend to the Northeast region of the country through Vel-Mac's wide ranging base of retailers."
"Growing our company owned brands is our highest priority and a key component of our strategic plan in the coming years. Cementing a relationship with such a prestigious company like Vel-Mac, who has a significant customer base in the Northeast should help guide us towards our goal," stated Ernesto Aguila, President of CLR Roasters. 
Vel-Mac has already placed CLR Roasters branded coffees in Food Bazaar, Associated Supermarkets, Compare Supermarkets, Key Food, Food Town and many other independent Grocery Retailers. 
Vel-Mac is a distributor for several prestigious, industry-leading food brands, including Kellogg's, General Mills, Betty Crocker, Mott's, Post, Nestlé and many more.
Acquired in 2011, CLR is a full-sized coffee roaster division that operates a 50,000 sq. ft roasting plant and distribution facility. CLR produces gourmet coffees under its own boutique brands, private label brands, and for Youngevity under JavaFit® and Be the Change Coffee. One hundred percent of the profits from Youngevity Be the Change Coffee support operations for the Youngevity Be The Change Foundation. CLR Roasters maintains the following certifications: USDA Organic, Fair Trade, Café de Colombia (sustainability focused) and OU Kosher. The division has obtained its Safe Quality Food (SQF level) two Certification.
About CLR Roasters
Youngevity's coffee manufacturing division, CLR Roasters, was established in 2001 and is a wholly-owned subsidiary. CLR Roasters is a full-sized coffee roaster that produces gourmet coffees under its own boutique brands -- Café La Rica®, Josie's Java House®, and Javalution®; manufactures a variety of private labels for major national chains; and for the direct selling channel under Youngevity International. The company remains one of the largest suppliers in North America to the cruise line industry. CLR was the first entrant into the fortified coffee niche with its Youngevity JavaFit® brand. In May 2014, CLR acquired a coffee plantation and processing facility in Nicaragua, allowing the entity to control coffee production and quality -- from field to cup. Café La Rica brand Espresso is the official "Cafecito" of Major League Baseball team, the Miami Marlins, for all at-home games.
About Youngevity International, Inc.
Youngevity International, Inc. (OTCQX: YGYI), is a leading omni-direct lifestyle company -- offering a hybrid of the direct selling business model, that also offers e-commerce and the power of social selling. Assembling a virtual Main Street of products and services under one corporate entity, Youngevity offers proven products from the six top-selling retail categories: health/nutrition, home/family, food/beverage (including coffee), spa/beauty, apparel/jewelry, as well as innovative services. The Company was formed during the summer 2011 merger of Youngevity Essential Life Sciences with Javalution® Coffee Company (now part of the company's food and beverage division). The resulting company became Youngevity International, Inc. in July 2013. For investor information, please visit YGYI.com. For general information on products and services, please visit us at youngevity.com. Keep up with our activities by liking us on Facebook and following us on Twitter.
Safe Harbor Statement
This release contains forward-looking statements within the meaning of the Private Securities Litigation Reform Act of 1995. In some cases forward-looking statements can be identified by terminology such as "may," "should," "potential," "continue," "expects," "anticipates," "intends," "plans," "believes," "estimates," and similar expressions, and includes statements regarding expanding our company owned brands across the US, extending to the Northeast region of the country through Vel-Mac's wide ranging base of retailers and growing our company owned brands through our relationship with Vel-Mac. These forward-looking statements are based on management's expectations and assumptions as of the date of this press release and are subject to a number of risks and uncertainties, many of which are difficult to predict that could cause actual results to differ materially from current expectations and assumptions from those set forth or implied by any forward-looking statements. Important factors that could cause actual results to differ materially from current expectations include, among others, our ability to expand our company owned brands across the US and the contribution of our relationship with Vel-Mac to our growth in the Northeast, the acceptance of the omni-direct approach by our customers, our ability to expand our distribution, our ability to add additional products (whether developed internally or through acquisitions), our ability to continue our financial performance and the other factors discussed in our Annual Report on Form 10-K for the year ended December 31, 2015 and our subsequent filings with the SEC, including subsequent periodic reports on Forms 10-Q and 8-K. The information in this release is provided only as of the date of this release, and we undertake no obligation to update any forward-looking statements contained in this release on account of new information, future events, or otherwise, except as required by law

EIN Presswire does not exercise editorial control over third-party content provided, uploaded, published, or distributed by users of EIN Presswire. We are a distributor, not a publisher, of 3rd party content. Such content may contain the views, opinions, statements, offers, and other material of the respective users, suppliers, participants, or authors.