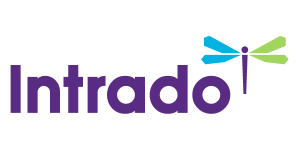 IMPORTANT SHAREHOLDER ALERT: Khang & Khang LLP Announces a Securities Class Action Lawsuit against Akari Therapeutics, Plc and Reminds Investors with Losses to Contact the Firm
/EIN News/ -- IRVINE, Calif., June 06, 2017 (GLOBE NEWSWIRE) -- Khang & Khang LLP (the "Firm") announces a securities class action lawsuit against Akari Therapeutics, Plc ("Akari" or the "Company") (Nasdaq:AKTX). Investors who purchased or otherwise acquired shares between March 30, 2017 and May 11, 2017, inclusive (the "Class Period"), are encouraged to contact the Firm in advance of the July 11, 2017 lead plaintiff motion deadline.

If you purchased Akari shares during the Class Period, please contact Joon M. Khang, Esq., of Khang & Khang LLP, 18101 Von Karman Avenue, 3rd Floor, Irvine, CA 92612, by telephone at (949) 419-3834, or by e-mail at joon@khanglaw.com.
There has been no class certification in this case yet. Until certification occurs, you are not represented by an attorney. You may choose to take no action and remain a passive class member as well.
According to the Complaint, throughout the Class Period, Akari made materially false and/or misleading statements, and/or failed to disclose that: Chief Executive Officer Dr. Gur Roshwalb  and possibly other executives, were involved in publishing false information about the Company, including false information about the Phase 2 PNH trial of Coversin; that Akari lacked adequate checks and protections to prevent such behavior; and that as a result of the above, the Company's statements about its business, operations, and prospects were false and misleading and/or lacked a reasonable basis. On May 11, 2017, Akari announced that Dr. Roshwalb has been placed on administrative leave while the Board of Directors reviews whether Dr. Roshwalb and other executives were involved in a materially inaccurate research report that was released and subsequently withdrawn in April 26, 2017 by Edison Investment Research Ltd. When this information was released, Akari shares fell in value materially, which harmed investors according to the Complaint.
If you wish to learn more about this lawsuit, or if you have any questions about this notice or your rights, please contact Joon M. Khang, a prominent litigator for almost two decades, by telephone: (949) 419-3834, or via e-mail at joon@khanglaw.com.
This press release may constitute Attorney Advertising in some jurisdictions.
Contact

Joon M. Khang, Esq.
Telephone: 949-419-3834
Facsimile: 949-225-4474
joon@khanglaw.com