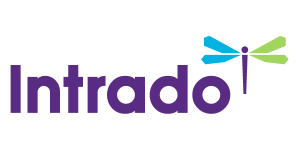 Quantenna to Present at the 37th Annual William Blair Growth Stock Conference
/EIN News/ -- FREMONT, Calif., June 06, 2017 (GLOBE NEWSWIRE) -- Quantenna Communications, Inc. (NASDAQ:QTNA) today announced that Dr. Sam Heidari, Chairman and Chief Executive Officer, and Sean Sobers, Chief Financial Officer, will present at the upcoming 37th Annual William Blair Growth Stock Conference in Chicago on Wednesday, June 14, 2017 at 4:40pm CT.

A live audio webcast of the presentation and an archive for replay will be available on the "Investor Relations" section of Quantenna's website at http://ir.quantenna.com/.  The replay will be available for 60 days after the event.
About Quantenna Communications
Quantenna (NASDAQ:QTNA) is a global leader and innovator of leading-edge performance Wi-Fi solutions. Quantenna introduced the world's first 10G Wi-Fi technology for a new generation of access points in home, enterprise and public spaces and continues to innovate. Quantenna's Wi-Fi solutions offer superior performance, and establish benchmarks for speed, range, efficiency and reliability. With MAUI, Quantenna's cloud-based Wi-Fi analytics platform that complement its chipset solutions, service providers can deliver real-time, automated Wi-Fi monitoring, optimization, and self-healing to their customers around the clock to help achieve the best Wi-Fi experience. Quantenna is Wi-Fi perfected. For more information, visit www.quantenna.com.
Investor Relations:
Vernon Essi, Jr.
510-897-2684
vessi@quantenna.com

Media Contact: 
Sally Chan 
510-897-2711
ychan@quantenna.com