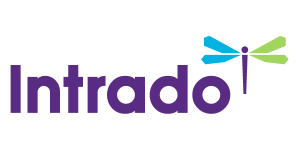 INVESTOR ALERT: Khang & Khang LLP Announces Securities Class Action Lawsuit against United Technologies Corporation and Encourages Investors with Losses to Contact the Firm
/EIN News/ -- IRVINE, Calif., June 06, 2017 (GLOBE NEWSWIRE) -- Khang & Khang LLP (the "Firm") announces the filing of a securities class action lawsuit against United Technologies Corporation ("United Technologies" or the "Company") (NYSE:UTX). Investors who purchased or otherwise acquired shares between April 21, 2015 and July 20, 2015, inclusive (the "Class Period"), are encouraged to contact the Firm in advance of the July 11, 2017 lead plaintiff motion deadline.

If you purchased United Technologies shares during the Class Period, please contact Joon M. Khang, Esq., of Khang & Khang LLP, 18101 Von Karman Avenue, 3rd Floor, Irvine, CA 92612, by telephone at (949) 419-3834, or by e-mail at joon@khanglaw.com.
There has been no class certification in this case yet. Until certification occurs, you are not represented by an attorney. You may also  choose to take no action and remain a passive class member.
According to the Complaint, throughout the Class Period, United Technologies issued and reaffirmed unfounded and inflated earnings guidance, primarily based on the planning assumptions in two of the Company's key business units: UTC Aerospace Systems ("UTAS") and Otis Elevator Co. ("Otis"). United Technologies failed to disclose or indicate that its earnings forecast relied on planning assumptions for the UTAS and Otis units that were not fully scrutinized and were too aggressive. On July 21, 2015, the Company cut its 2015 earnings guidance, based on the weak performance of the UTAS and Otis units. When this information was announced, shares of United Technologies dropped in value materially, which caused investors harm according to the Complaint.
If you wish to learn more about this lawsuit, or if you have any questions concerning this notice or your rights, please contact Joon M. Khang, Esq., a prominent litigator for almost two decades, by telephone: (949) 419-3834, or by e-mail at joon@khanglaw.com.
This press release may constitute Attorney Advertising in some jurisdictions.
Contact

Joon M. Khang, Esq.
Telephone: 949-419-3834
Facsimile: 949-225-4474
joon@khanglaw.com