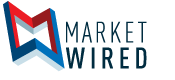 Affordable, accessible childcare must be publicly funded, says OFL
/EINPresswire.com/ -- TORONTO, ONTARIO--(Marketwired - Jun 6, 2017) - Following today's announcement on childcare, the OFL is calling on the government to ensure public funding for all childcare spaces in Ontario.
"There's no doubt that creating a system of affordable childcare requires public investment," said OFL President Chris Buckley. "Families across this province are struggling to make ends meet. Affordable childcare, if it is publicly funded provides quality care for children and well-paid steady work for the daycare staff."
The OFL urges the government to move quickly to develop a system of universal, affordable, publicly funded childcare in Ontario to help close the gender wage gap and support families across the province.
"Providing affordable childcare is proven to increase the earning power of women in families. However, child care jobs are often part-time, contract, and low waged, adding to the number of precarious workers in this province," said OFL Secretary-Treasurer Patty Coates. "All child care spaces in this province must be publicly funded and run if they are to help families and combat the rise of precarious work."
The OFL's www.MakeItFair.ca campaign takes on issues of inequality in the workforce, and coincides with the province's "Changing Workplaces Review." The campaign gives voice to unions' demands for across-the-board changes to the Employment Standards Act and the Labour Relations Act that would improve standards for every worker and make it easier for them to join a union.
The OFL represents 54 unions and one million workers in Ontario. For information, visit www.OFL.ca and follow @OFLabour on Facebook and Twitter.
Meagan Perry
Director of Communications
Email: mperry@ofl.ca
Phone: 416-894-3456