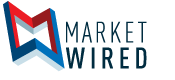 American Leisure Holdings, Inc.'s GG Media Network Enters Negotiations with Hollywood Riviera for Equity Swap to Include Participation Stake in $4.5 Million in Annual Revenues
/EINPresswire.com/ -- LAS VEGAS, NV--(Marketwired - Jun 5, 2017) - American Leisure Holdings, Inc.'s GG Media Network (OTC: AMLH) is pleased to announce the Company has entered into negotiations with Hollywood Riviera Studios to partake in an equity swap. The agreement is designed to stimulate near-term growth and increase shareholder value as the Company works to establish a competitive advantage in the overall esports industry.
"We are building an esports production company for gamers, fans and enthusiasts who expect high-quality content on any platform at any time," said Christian Bishop, chief executive officer, GG Media Network. "Hollywood Riviera Studios shares our vision. We look forward to continuing our strong, productive relationship as we make significant strides in the delivery of programming that is fresh, entertaining and engaging."
Current terms under discussion include the Company receiving up to a 25 percent participation stake in Hollywood Riviera Studios' studio production and mobile business which yields annual revenues of approximately $4.5 million.
"GG Media Network has an exciting vision for what it wants to achieve in the esports industry," said Rolando Nichols, chief executive officer, Hollywood Riviera Studios. "As a business leader and entertainment industry veteran, I see the potential esports has to capture and hold the attention of an audience. I am excited to be working with a company on the leading edge of innovative program development and content delivery."
According to recent reports, including the Newzoo 2017 Global Esports Market Report issued in February, the coming year will see the esports Economy grow to $696 million, a year-over-year increase of 41.3 percent. Over the course of the year, non-endemic brands are expected to spend $517 million across three areas:
$155 million, advertising
$266 million, sponsorship
$95 million, media rights
By 2020, non-endemic brand investment in esports is expected to double, pushing the total market to $1.5 billion.
Consumer spending this year on tickets and merchandise is expected to reach $64 million. Reports indicate game publishers will invest about $116 million in the esports industry through partnership deals with white-label organizers. As esports is becoming engrained in competitive games, studies show, publishers are looking to grow their franchises to include opportunities for spectators with the aim to engage their current fans, and reach new ones.
Negotiations with Hollywood Riviera Studios begin in the wake of the Company's previous announcement confirming Hollywood Riviera Studios commitment to provide non-dilutive financing and services. Hollywood Riviera Studios, founded by industry veteran and major broadcaster Rolando Nichols, specializes in stage rentals with HD control rooms, esports productions, live in-studio shows, transmission, and mobile production truck rentals. Hollywood Riviera Studios also plans to add a second mobile production vehicle that will enable the companies to meet the increased demand being generated by contracts with major studios and networks.
Additional Debt Financing Information
As part of its negotiations with Hollywood Riviera Studios, the Company has also entered discussions with debt holders toward a scenario that will be advantageous to operations and overall shareholder value.
About Hollywood Riviera Studios
In an endlessly changing world where cutting-edge is paramount for Media Production, Hollywood Riviera Studios offers a streamlined, state-of-the-art, high-end production facility to turn any vision into reality. Hollywood Riviera Studios offers technical and creative direction and more importantly an understanding with the ability to interface with clients at any stage of production. The company was founded by media professional Rolando Nichols in 2008.
Watch the Hollywood Riviera's Sizzle Reel here: http://hollywoodrivierastudios.com/studios/
To learn more about Hollywood Riviera Studios visit: www.HollywoodRivieraStudios.com.
About GG Media Network
GG Media Network is an esports production company that is redefining how news and information about esports and gaming are covered and shared. Unlike any other company, GG Media Network provides the tools and resources for gamers, fans and enthusiasts to connect and interact with the games they love and the content that feeds their passion. In 2017, GG Media Network acquired American Leisure Holdings Inc. (OTC: AMLH).
To learn more about GG Media Network visit our website: www.GGMediaNetwork.com. Get to know us, Like GG Media Network on Facebook: @GGMediaNetwork and follow us on Twitter: @GGMediaNetwork and @MrCBishop.
Safe Harbor
Statements about the Company's future expectations and all other statements in this site other than historical facts, are "forward-looking statements" within the meaning of Section 27A of the Securities Act of 1933, Section 21E of the Securities Exchange Act of 1934, and as that term is defined in the Private Securities Litigation Reform Act of 1995. The Company intends that such forward-looking statements be subject to the safe harbors created thereby. The site information contains information relating to the Company that is based on the beliefs of the Company and/or its management as well as assumptions made by and information currently available to the Company or its management. When used on this site, the words "anticipate," "estimate," "expect," "intend," "plans," "projects," and similar expressions, as they relate to the Company or its management, are intended to identify forward-looking statements. Such statements reflect the current view of the Company regarding future events and are subject to certain risks, uncertainties and assumptions, including the risks and uncertainties noted. Should one or more of these risks or uncertainties materialize, or should underlying assumptions prove to be incorrect, actual results may vary materially from those described herein as anticipated, believed, estimated, expected, intended or projected. In each instance, forward-looking information should be considered in light of the accompanying meaningful cautionary statements herein. Factors that could cause results to differ include, but are not limited to, successful performance of internal plans, the impact of competitive services and pricing and general economic conditions.
Federal securities laws, such as Rules 10b-5 and 15c2-11 of the Securities Exchange Act of 1934 ("Exchange Act") as well as Rule 144 of the Securities Act of 1933 ("Securities Act"), and state Blue Sky laws, require issuers to provide adequate current information to the public markets. With a view to encouraging compliance with these laws, OTC Markets Group has created these OTC Pink Basic Disclosure Guidelines. We use the basic disclosure information provided by OTC Pink companies under these guidelines to designate the appropriate tier in the OTC Pink marketplace: Current, Limited or No Information. OTC Markets Group may require companies with securities designated as Caveat Emptor to make additional disclosures in order to qualify for OTC Pink Current Information tier.

EIN Presswire does not exercise editorial control over third-party content provided, uploaded, published, or distributed by users of EIN Presswire. We are a distributor, not a publisher, of 3rd party content. Such content may contain the views, opinions, statements, offers, and other material of the respective users, suppliers, participants, or authors.