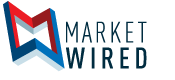 SafetyChain Software to Provide Albertsons Companies with Superior Visibility and Standardization of Food Safety and Quality Across Their Manufacturing Operations
/EINPresswire.com/ -- SAN RAFAEL, CA--(Marketwired - May 31, 2017) - SafetyChain Software, the leading innovator of real-time food safety & quality management solutions, is pleased to announce that Albertsons Companies has chosen SafetyChain to automate food safety and quality management, supplier compliance, and audit management in manufacturing locations across the United States.
Well known for its food safety and quality best practices, Albertsons Companies, which is headquartered in Boise, Idaho, will leverage SafetyChain in beverage, dairy, and bakery manufacturing facilities to:
Drive higher level of visibility and standardization of food safety and quality assurance programs across manufacturing operations
Go paperless and utilize technology to collect, verify, and analyze FSQA program data in real time
Track key performance indicators and quantify continuous improvement through advanced analytics, reporting, and dashboards
Achieve 24/7 regulatory and non-regulatory audit and inquiry readiness via centralized repository of FSQA records
Commented Mark Salimbere, Senior Director of Food Safety & Quality Manufacturing, Albertsons Companies, "As we grow as a company, in order to more effectively manage our very high-quality standards and increasing regulatory requirements, we've determined that automating all of our FSQA data, documentation, programs, and performance analysis will allow us to both scale to our rapid growth rate and better manage risk." He added, "Our partnership with SafetyChain is a win-win for Albertsons Companies' stores and our customers."
Jill Bender, SafetyChain Software's Vice President of Marketing, commented, "SafetyChain Software is proud to be Albertsons Companies' food safety and quality assurance technology partner. Albertsons Companies continues to raise the bar on food safety and quality assurance best practices, and SafetyChain is delighted to provide Albertsons Companies the visibility and tools they need to continuously improve their manufacturing FSQA operations."
About SafetyChain Software
SafetyChain Software is the leading provider of food safety and quality management solutions that help companies reduce risk, control costs, and ensure compliance. SafetyChain's suite of solutions -- Supplier Compliance, Food Safety, Food Quality, CIP Optimization & Material Loss -- help companies identify and manage issues earlier, be ready 24/7 for inspections, inquiries, and audits, plus more effectively evaluate and improve performance across their FSQA operations. SafetyChain delivers hard-dollar ROI for companies throughout the food supply chain -- suppliers/growers, manufacturers, distributors, and food service/retail. www.safetychain.com
Media Inquiries:

Jill Bender
VP Marketing
415-233-9483
Email contact