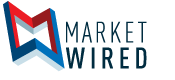 Vancouver Fence Company Discusses the Pros and Cons of Chain-link Fencing
/EINPresswire.com/ -- VANCOUVER, BC--(Marketwired - May 30, 2017) - Chain-link fencing is a durable option with many applications, if you can get past the looks, according to Vancouver fencing company blog
Chain-link fences. There's a lot to be said about them. However, while chain-link is certainly the workhorse of the fencing world, its aesthetic appeal undeniably falls on the lower end of the spectrum. A new blog from QS Fencing examines the good and bad, while navigating around the ugly. To read more, go to: http://www.qsfencing.ca/blog/
According to the article, chain-link fences are strong, resilient, and extremely durable. By contrast, materials like cedar are far more susceptible to everyday forces like rain and wind. Additionally, for people who don't want to see their land partitioned like an office cubicle, chain-link is relatively see-through and won't obstruct the light to your garden and home. Additionally, chain-link fences are cheaper to install, and maintenance requirements are practically non-existent, making these fences even more cost effective as time wears on.
Of course, like most things, there are some drawbacks, even aside from the looks. For example, chain-link fencing is relatively easy to climb, which can be a problem for people with overzealous or clever dogs. Some people want a fence for added privacy, and chain-link isn't going to do much for them without being fitted with privacy slats, which increases costs.
The article concludes that chain-link fencing is a durable and cost-effective solution, depending on the intended purpose. It also contains a link with a few suggestions for making the fence more attractive, such as adding coloured vinyl coating to the fence, or hiding it using shrubbery or flowering vines.
For anyone interested in chain-link fencing installation, the experts at QS Fencing are pleased to provide free quotes. Call then at 604-345-5145 to learn more.
About QS Fencing
Established in 2010, QS Fencing is a family-owned business that aims to provide quality products and superior service. It is a Vancouver-based fencing company that is licensed and insured. All employees are WCB insured as well. QS Fencing serves the geographical areas of Vancouver, West Vancouver, North Vancouver, Burnaby, New Westminster, Coquitlam, Port Coquitlam, Port Moody, Maple Ridge, Richmond, Surrey, and Delta, BC.
To learn more, visit http://www.qsfencing.ca or call (604) 345-5145.