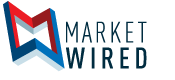 Vancouver Air Conditioning Company Releases Blog on Efficiency
/EINPresswire.com/ -- VANCOUVER, BC--(Marketwired - May 30, 2017) - Vancouver air conditioning company says Energy Star symbol is the best way to identify energy efficient systems
As air-conditioning installation and repair specialists, the team at Pro Ace Heating & Air Conditioning Services understands that many people want energy efficient air conditioners to control costs and reduce power consumption. According to a recently published blog on the company website, one of the easier ways to identify energy efficient appliances is to look for the Energy Star symbol. For more, go to: http://acecare.ca/proaceblog/energy-efficient-ratings/
These days, every major home appliance, from the refrigerator to the clothes dryer, is expected to be energy efficient. As one of the most commonly recognized labels in North America, the Energy Star symbol allows consumers to quickly identify products that meet their strict energy efficiency criteria.
In order to earn the Energy Star label, products must meet technical specifications for energy performance. Energy star appliances incorporate advanced technologies, which can result in 10 to 50 percent less power consumption than standard appliances. Choosing the right appliances will help homeowners save energy and money, all while reducing greenhouse gas emissions and air pollutants.
For air conditioners, buyers should also be aware of the SEER (Seasonal Energy Efficiency Ratio), which measures the cooling efficiency of air conditioners and heat pumps. The minimum SEER rating for air conditioners sold is 13. At Pro Ace Heating & Air Conditioning Services, many of the air conditioning systems available for sale have a rating of 16-one of the best on the market.
As the summer approaches, air conditioning systems will be a long term investment for many homeowners. To learn more about the most reliable and energy efficient air conditioners for the home, contact Pro Ace Heating & Air Conditioning Services at 604-293-3770.
About the Company
Serving Vancouver for over 17 years with 75,000 happy clients, Pro Ace Heating & Air Conditioning Services Ltd. is made up of qualified professionals. Every technician possesses red seal, refrigerant mechanic, Class-A or Class-B gas fitting licenses. Pro Ace Heating & Air Conditioning Services Ltd. values customer satisfaction and is committed to making every customer a lifelong one. They offer free quotes and estimates with no obligation, and are prepared to beat any competitor's price. Inquire about our one-year, no-interest, no-payment financing on installations. For more information on the company, log on to http://acecare.ca or call 604-293-3770.
Pro Ace Heating & Air Conditioning Services Ltd.
Ali
604-454-7700
Company website: http://acecare.ca