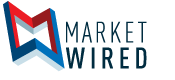 Robert Lee Ahn Campaign Outlines Approach to Provocative North Korean Missile Tests
/EINPresswire.com/ -- LOS ANGELES, CA--(Marketwired - May 30, 2017) - Coming on the heels of Memorial Day observances across the country, 34th Congressional district candidate Robert Lee Ahn called on a new approach to confronting increasing North Korean ballistic missile tests, including a ratcheting down of tensions.
"North Korea has conducted two underground nuclear tests and fired off dozens of ballistic missiles since 2016 in defiance of UN and international sanctions," Ahn said. "The response from the Trump administration has been to simply become more aggressive towards North Korea without a real long-term plan."
Ahn, who is running to become the first Democratic Korean-American in Congress ever and the first to serve in 20 years, outlined the need to assemble a new international coalition built around a coherent strategy effectively cutting off North Korea's sources of funding and materials to construct these weapons.
"It's clear that there can be no solution on North Korea without comprehensive agreement among the regional players, including China, Japan and South Korea. Only by forging that compromise can we ever hope to affect behavior in a pariah nation clearly not responding to threats," Ahn added.
As part of his policy, Ahn emphasized that simply sending more U.S. carrier battle groups into the region does little to effect change as the Trump administration announced it was sending the Nimitz group to join the Carl Vinson and Ronald Reagan groups already.
"I urge President Trump to rethink his North Korea policy and move away from the saber-rattling and get back to coalition building. It is incomprehensible that if North Korea ignored two carrier battle groups on its doorstop, how adding a third is going to make any real difference," Ahn said. "President Trump needs to get over the idea that in this case, size matters."
The 34th District represents all of Koreatown, Chinatown, Little Tokyo, Little Bangladesh, as well as parts of Historic Filipinotown, Hollywood, Hancock Park, Downtown, Eagle Rock, Boyle Heights, City Terrace, Echo Park, El Sereno, Glassell Park, Highland Park, Lincoln Heights, Mt. Washington, Montecito Heights, and Westlake/Pico Union. For more information, go to www.AhnforCongress.com. The general election is June 6th.
Contact:
David Meraz
Campaign Manager
(661) 443-4842
Email Contact