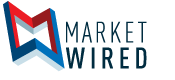 Pure Multi-Family REIT LP Announces Voting Results From The 2017 Annual And Special Meeting of Unitholders
/EINPresswire.com/ -- VANCOUVER, BC--(Marketwired - May 26, 2017) - Pure Multi-Family REIT LP ("Pure Multi-Family") (TSX VENTURE: RUF.U) (TSX VENTURE: RUF.UN) (TSX VENTURE: RUF.DB.U) (OTCQX: PMULF) is pleased to announce that all resolutions presented at the annual and special meeting (the "Meeting") of Pure Multi-Family's unitholders (the "Unitholders") held on May 25, 2017, including: (i) fixing the number of directors (the "Directors") of the governing partner, Pure Multi-Family REIT (GP) Inc. (the "Governing GP"), and the election of the Directors of the Governing GP; (ii) the appointment of KPMG LLP as auditors and authorizing the Directors to fix their remuneration; and (iii) the approval of the reconfirmation and amendment and restatement of the unitholder rights plan of Pure Multi-Family, were approved by the Unitholders.
At the Meeting, the Unitholders elected current Directors Stephen Evans, Fraser Berrill, Robert King, John O'Neill, James Redekop, James Speakman and Sherry Tryssenaar to the Governing GP's board of directors. Douglas Scott did not stand for re-election.
"The board of directors wishes to thank Mr. Scott for his leadership and many contributions to Pure Multi-Family, especially in his capacity serving as Chairman of the Audit Committee since our initial public offering in 2012. We wish him the very best in his retirement," said Robert King, Pure Multi-Family's Chairman.
For more information, please refer to Pure Multi-Family's information circular dated April 10, 2017 available on SEDAR at www.sedar.com.
About Pure Multi-Family REIT LP
Pure Multi-Family is a Canadian based, publicly traded vehicle which offers investors exclusive exposure to attractive, institutional quality U.S. multi-family real estate assets.
Additional information about Pure Multi-Family is available at www.puremultifamily.com or www.sedar.com.
NEITHER TSX VENTURE EXCHANGE NOR ITS REGULATION SERVICES PROVIDER (AS THAT TERM IS DEFINED IN POLICIES OF THE TSX VENTURE EXCHANGE) ACCEPTS RESPONSIBILITY FOR THE ADEQUACY OR ACCURACY OF THIS RELEASE.
For more information please contact:
Andrew Greig
Director of Investor Relations

Pure Multi-Family REIT LP
Suite 910, 925 West Georgia Street
Vancouver, BC V6C 3L2
Phone: (604) 681-5959 or (888) 681-5959
E-mail: agreig@puremultifamily.com