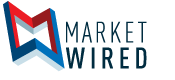 Taiwan Television Enterprise (TTV) partners with 8sian's NEXT.TV to offer world's first AI-enabled online video service and app
TTV's new online video service TOUCH TTV (touchttv.com) to leverage 8sian's NEXT.TV OTT video platform and innovative native video advertising to offer free video service with more engaging, interactive experience for users
/EINPresswire.com/ -- TAIPEI, TAIWAN and ARCADIA, CA--(Marketwired - May 25, 2017) - Taiwan Television Enterprise (TTV), Taiwan's first television station, today announced a strategic partnership with 8sian Media, the largest Asian online video network and leading global provider of cloud-based video platform and advertising solutions, and has selected 8sian's NEXT.TV OTT platform and content exchange to power its new online video service TOUCH TTV (touchttv.com) along with mobile video apps available on Apple iTunes App Store and Google Play.
With 8sian's NEXT.TV platform, TTV will be able to deliver a free, ad-supported video-on-demand (VOD) service across the web and mobile audience globally and monetize its content to create new revenue streams. With fully integrated artificial intelligence and advanced advertising technologies, TTV is able to maximize the service economics with interactive native advertisements, including digital product placement and interactive hotspots, that are more engaging and offer a better user experience than traditional video ads such as pre-rolls. In addition, TOUCH TTV will feature innovative new Viscovery contextual ads that are powered by AI to match relevant ads with the content users are watching for an interactive experience.
"We are happy to partner with 8sian to be the first free-to-air Taiwanese TV station to offer a free online video service to its users. As for the premiere, TTV will be launching the 2017 annual drama production, Peony In Bloom, on TOUCH TTV for the viewers to catch up on the latest episode anytime, anywhere via mobile devices," said Fashion Chou, GM of TTV. "Our need to go live quickly requires working with a partner like 8sian that offers a one-stop solution that includes video platform, content delivery network (CDN), content exchange and advertising solutions. With their proven track record and best practice experience of working with some of the world's leading media companies, we are confident that 8sian's NEXT.TV platform will power an exceptional video experience for our audience."
Alongside the launch of the new video service offering VOD content, TTV also offers live streaming services starting with global broadcast of TTV (main channel) and TTV-N (news channel). Coming up on June 24th, the 2017 Golden Melody Awards, one of the major events of Taiwan's music industry, will be broadcast live on TOUCH TTV in certain available areas.
Rex Wong, CEO of 8sian, said: "As one of the most respected TV stations in Taiwan and Asia, TTV is a progressive leader in its field, constantly innovating to ensure that it offers the best and latest services for its customers. With 8sian world-class NEXT.TV OTT platform and content exchange, TTV can deliver a new video-focused content strategy to market, scale the delivery and management of video and effectively monetize its content offering through a number of creative and flexible monetization options."
"The ability to monetize content and access to vast amounts of global content were primary reasons for TTV selecting NEXT.TV platform," said Samson Lee, President of NEXT.TV. "With NEXT.TV OTT platform and content exchange, we can easily deliver advertising supported video and better monetize the content, with much cost-effective content acquisition and highly effective content syndication models."
About Taiwan Television Enterprise (TTV)
Launched on April 28, 1962 as Taiwan's first commercial free-to-air television station, Taiwan Television (TTV) has been committed to its corporate philosophy of pursuing innovative development and providing quality service to its viewers. TTV has played a leading role in the advancement of Taiwan's television industry. In 2007, TTV was privatized and became a listed company at Taiwan's Emerging Stock Market. The new management team aimed to build an advanced and competitive corporate environment, adopting digital HD production and broadcasting in 2012 and propelling TTV into the league of leading multi-channel media groups that define the era of digital television. TTV currently operates 4 channels, including Taiwan Television, TTV News, TTV Finance and TTV General Entertainment, offering viewers diverse service and high-quality entertainment.
About 8sian
8sian Media (8sianmedia.com) is the largest Asian online video network with 3+ billion annual video views and operates the global digital media and operations for some of the top TV stations, media companies and telcos in Asia including Shanghai Media Group (SMG), Arirang TV and Media Chinese.
About NEXT.TV
NEXT.TV is a next generation OTT video portal and app platform and content exchange service for telcos and media companies. The NEXT.TV OTT video platform incorporates NEXT.TV's innovative native advertising technology including contextual ads that leverage AI computer vision, digital product placements that integrate brands and products seamlessly into content and interactive hotspots that connect video to e-commerce.
Contact Info:
Frank Giradot
Pegasus Communications
Email Contact
323-207-6397

EIN Presswire does not exercise editorial control over third-party content provided, uploaded, published, or distributed by users of EIN Presswire. We are a distributor, not a publisher, of 3rd party content. Such content may contain the views, opinions, statements, offers, and other material of the respective users, suppliers, participants, or authors.